WEBMINING> A Filthy Benz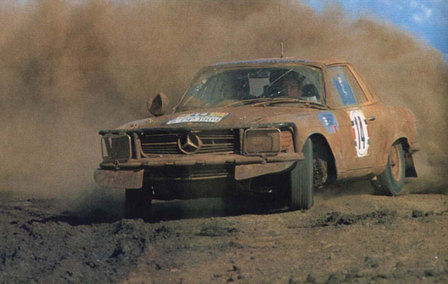 There is something about this photo that appeals to me. Surely the creators of the Mercedes Benz SLC 500 never pondered it's potential as a rally machine, but here she is – caked in grime, looking right at home sliding through the mud! I like the juxtaposition of a luxury symbol racing through the filthiest of conditions. Perhaps I feel a connection with this photo because of my passion for BMW drifting.
Regardless, you can't deny that the brush guard, cracked windshield, and soiled decor prove that this car is strictly business… and according to this snapshot, business is good!
:: Andy Sapp