WEBMINING> New Shoes on the Shakotan S12!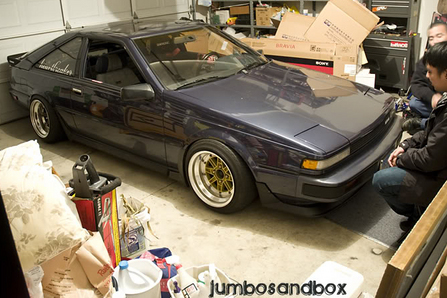 Guess who got some new kicks? This is Henry Nguyen's shakotan S12 200SX sure is breaking hearts with its shiny new shoes. Forget those played out Bapes, kid… it's all about the classic Japanese styling of Speed Star Wheels.
More specifically, 15x9J (-17) SSR Mk3 up front, and 15x9J (-27) SSR/Longchamps XR4 wheels out back. With the front chin spoiler, and rear wing. Definitely a Heartbreaker, damn son.
:: Antonio Alvendia
Lowdown Heartbreaker S12 200SX