OH SNAP> The Demon That Makes Trophies of Men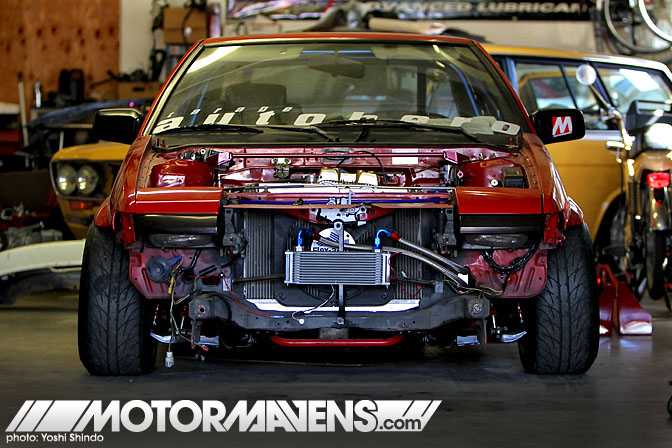 A lot of times when you buy a car, you have a plan. Sometimes it can be just a mild street car build, or full on race car that will never see a day on the streets. In my experience my builds are always unexpected, starting off with just a daily driver that turns into a full blown money eating machine. Either way, planned or not planned we all have the same passion on getting our cars to become what we imagine in our minds. It always amazes me how far we go to do that.
Our very own writer Lucas Perez does just that. Keeping his car out of commission for about 2 years, and doing everything he can to get his imagination into reality. I met Lucas about 5  years ago when he used to daily drive his AE86, now that his car has been under the knife at Garage Autohero for an extended period of time, the car will be alive and driving here very soon. I can't wait, and I'm sure everyone else can't either! Look forward to a full article on this AE86!
::Yoshi Shindo