FORUM> Shakotan RT52 Toyota Corona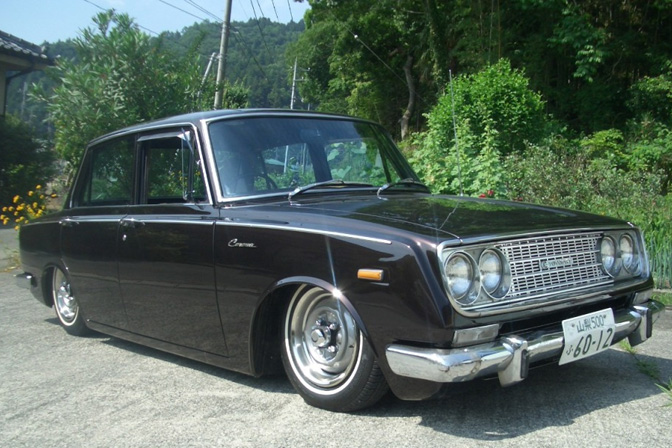 In case you guys haven't noticed the new navigation tab at the top of our website, MotorMavens now has a forum! We know it's been long overdue, and we've been wanting to create a section on our website where we could exchange photos, comments, personal stories and random funny stuff with our readers.
After all, we truly believe that it's our awesome readers and the linking of all the different automotive communities that makes the Motor Mavens Movement so powerful.
Anyway, one of our readers/friends from Honolulu Hawaii, Kyusha Kai, just posted up some detailed photos of this AWESOME shakotan RT52 Toyota Corona on our forum! For those who might not know, shakotan is a Japanese term that refers to super low cars. (You can bet your bottom dollar that this is gonna be the next car industry "keyword" that people will start marketing and promoting with. Hmm…  if I had a dollar for everytime someone… ah, forget it.)
This four door Corona looks pretty awesome slammed. I see RT52s all the time at Toyotafest and events like that, but usually, they're driven and owned by older people that are more interested in preserving the car's originality. Don't get me wrong – I'm all for original vintage Toyotas! However, seeing a super clean, custom colored (dark brown metallic) Corona like this is like a breath of fresh air. RESPECT to the owner/builder of this awesome Corona!!! (Oh, and thanks to KyushaKai Lance for posting this on the forums!)
:: Antonio Alvendia
Click through to the MotorMavens Forums for more Corona photos, and to ADD YOUR OWN photos!
Kyusha Kai Blog