OH SNAP> Canadian Drift Union Rocks PGP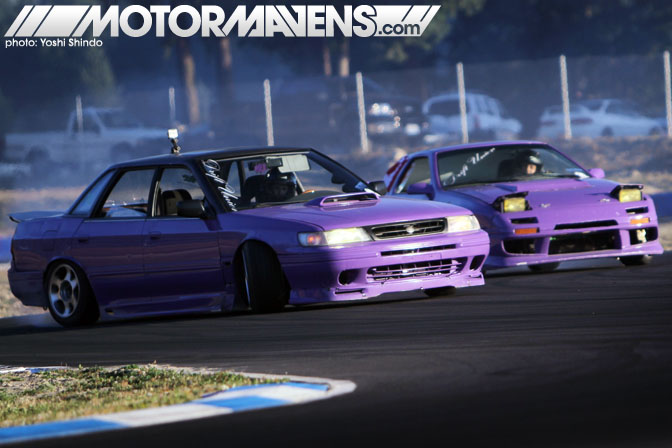 Pacific Grand Prix in Washington state has only been holding drift events this year, but they been doing so well that everyone in the Pacific Northwest looks forward to these events now. This past weekend, was the very first Team Tandem event that PGP held. Many of the regular familiar faces showed up, as well as a lot of new drivers that I hadn't seen before.
Drift Union was one of the crews from out-of-town that showed up for this event. They came all the way from Canada (I don't know the exact city) and even though they were new to the PGP course, they were killin it out on track. Their super ridiculously early entries and close-following tandem runs wowed the crowd and the judges enough to ensure that they took top honors!
Congratulations, boys! Stay tuned to MotorMavens for more photos from the PGP event very soon… but right now I have an appointment to buy some super wide wheels for my S14! Now I need overfenders! =D
:: Yoshi Shindo