OH SNAP> Scion Racing Formula D TC Unveiling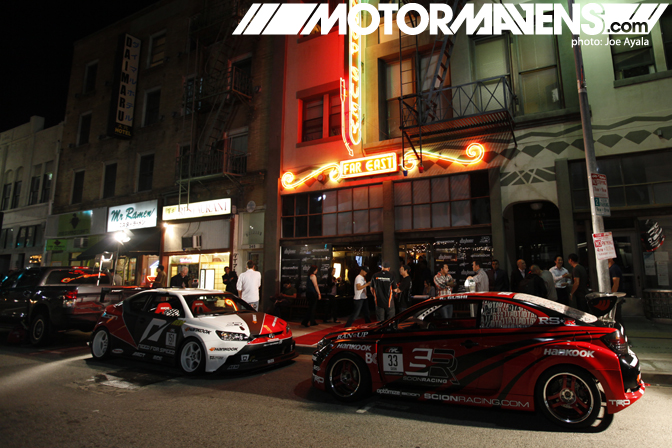 This evening, Justin Shreeve, Will Roegge, and I went to the unveiling party for Scion Racing's 2011 tC Formula Drift competition cars, driven by Kenshiro Gushi and Fredric Aasbo. It was awesome! Great food and free drinks are hard to disagree with, especially when amongst the great company that attended. A lot of automotive industry folks were in attendance, so it seemed just like a SEMA Party without the Las Vegas atmosphere.
Here is a quick snap of Ken Gushi and Fredric Aasbo's Scion TCs parked outside Far Bar in Little Tokyo, downtown Los Angeles.
:: Joe Ayala