COVERAGE> Live Blogging The 2011 LA Auto Show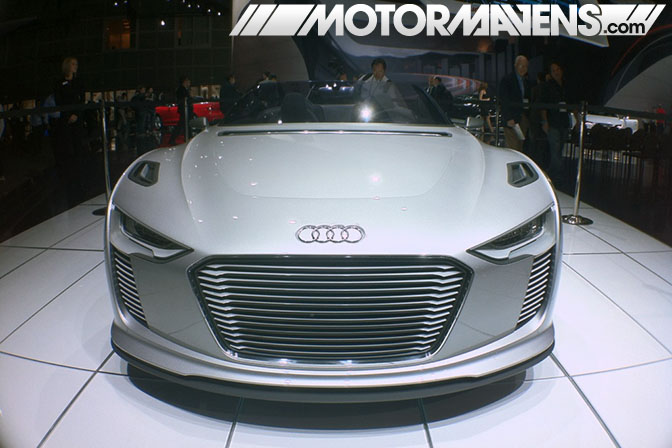 The 2011 LA Auto Show is here! Over 50 cars are making their debuts at this year's LA Auto Show, with 20 of them being international debuts! Make sure you are following  @MOTORMAVENS on Twitter,  Tumblr and Facebook our for LIVE up-to-the-minute photo updates of the coolest cars at the show! We'll be live blogging today and tomorrow to bring you the best cars of the show, as well as some behind the scenes moments that most people won't get to see normally!
One of my favorite cars so far is this 384hp Audi eTron Spyder, which does 0-60 in 4.4 seconds! Now THAT'S the way I'd like to go green!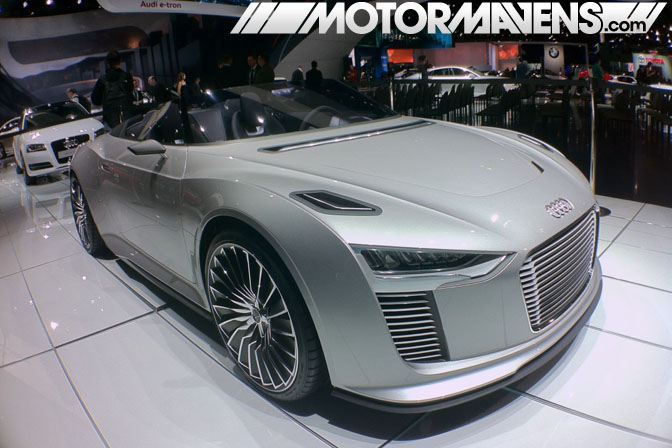 Enjoy the show!
:: Travis Hodges