WEBMINING> Prodrive M3 Flies Through Manx Rally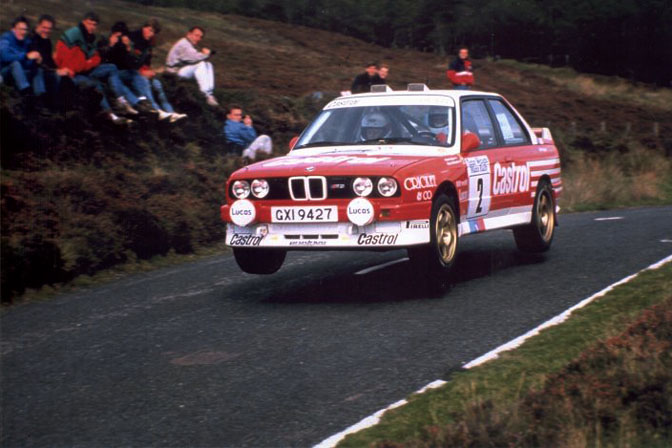 Just imagine what it might be like to watch this Prodrive E30 M3 at the Manx Rally in person. Wouldn't that be AMAZING?! The first time I ever heard of Patrick Snijers was from an BMW E30 drifter named Yoshi Jeffery. In this video, Snijers drives the living hell out of his M3, which was built by Prodrive long before they began their relationship with Subaru!
This video was filmed way back in 1988, but still, listen to the SOUND of that M3′s engine!!! Now tell me, don't you want to buy an E30 M3 now?!
:: Antonio Alvendia