VIDEO> Violent Drifting At Ebisu w/ Naoto Suenaga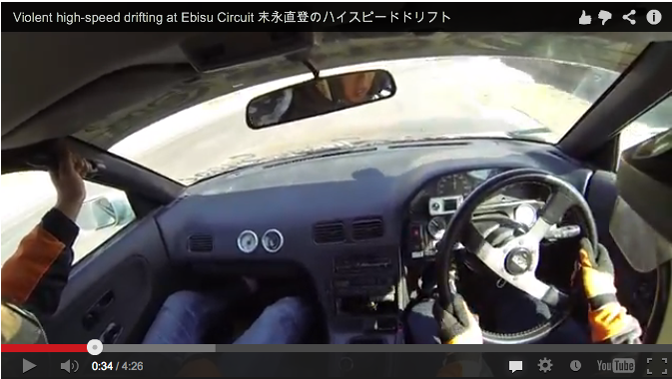 AMAZING!!! Check out violent high speed drifting at its best, from this helmet-cam video of D1 Grand Prix driver Naoto Suenaga from Team Orange in his missile – an RPS13 Nissan 180SX "battle car." Most people know Ebisu for its legendary Minami Course (the famous South Course used in D1GP competition), but check out Naoto as he drifts the high-speed Higashi Course (East Course) at Ebisu Circuit in Fukushima Japan.
It's almost hard to believe that this is the same Fukushima that was affected by the horrible tsunami, earthquakes, and nuclear disaster on March 11, 2011. We still continue praying for our close friends (more like family) in Japan, but man… it looks like Naoto is still having fun with his cars! I MISS EBISU CIRCUIT and TEAM ORANGE. I must return to Ebisu this year! Great video from my friend Alexi at Nori Yaro! Hope to see you all soon!
:: Antonio Alvendia