NEWSWORTHY> Dai Yoshihara Wins FD Long Beach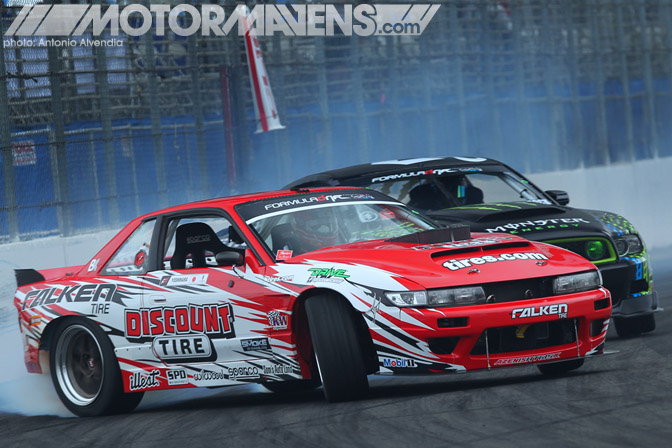 We asked our readers who they thought would win top honors at Formula Drift Long Beach, and they were right! Daijiro Yoshihara is really dialed in. He beat every single one of his opponents, including Vaughn Gittin Jr in the Monster Mustang in the final tandem battle.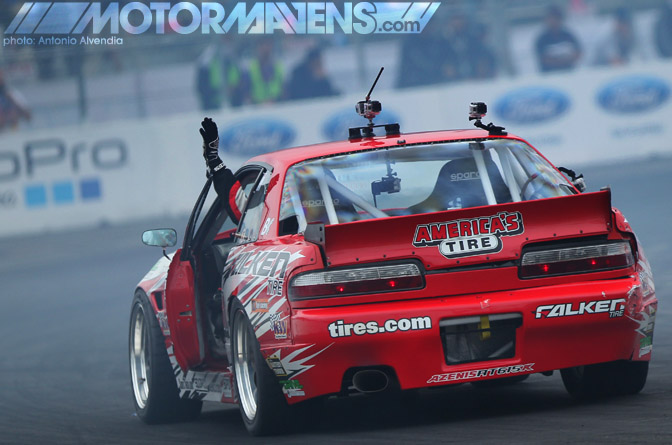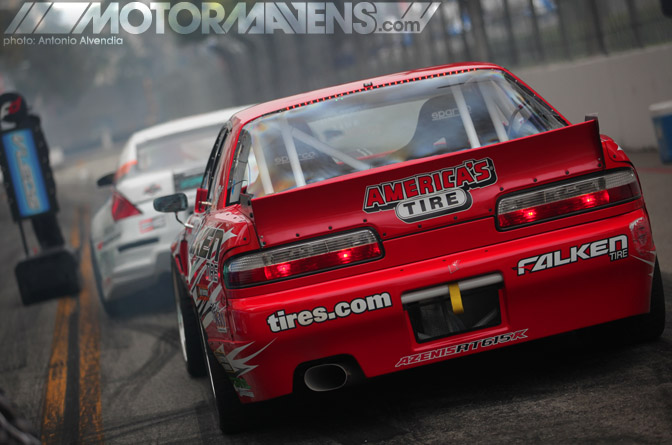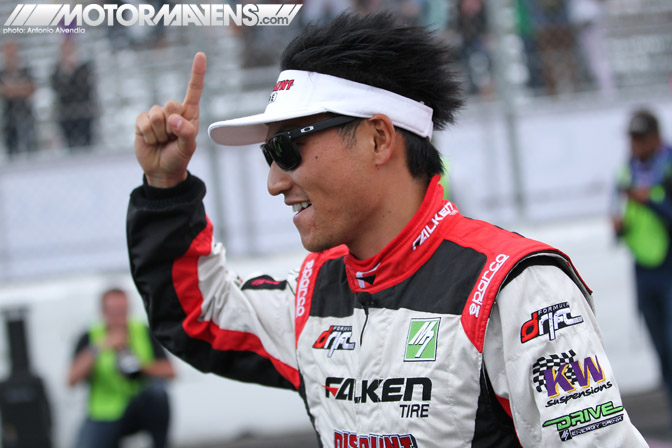 Usually, Japanese people hold two fingers in the air when they take photos. Not Dai though – he's only holding one finger up cause today, he overcame all the odds and rose up to number ONE! Congratulations Dai!
:: Antonio Alvendia