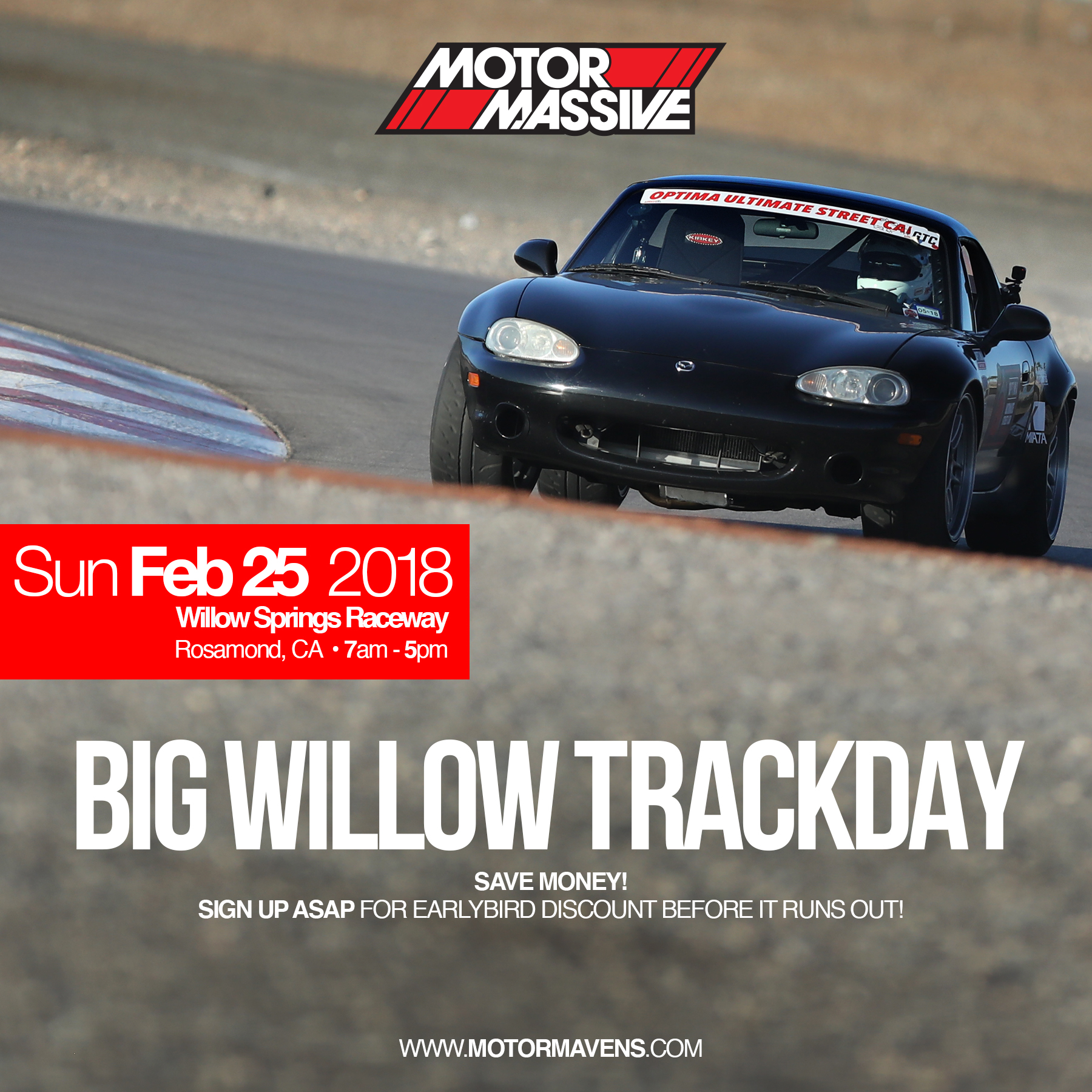 Join as at The Fastest Road In The West, the Big Willow course at Willow Springs International Raceway on Sunday, February 25th! We're hosting an open track day with several of our media and industry partners, and you're invited to come and drive!
In fact, we'll be doing a contest for the person who refers the most drivers! All you need to do is help us blast this all over your Facebook, Instagram, or even go old school and TEXT your friends! The person who refers the most paid drivers will get their track day sign-up fee WAIVED!
The way this works is simple.
First: SIGN UP for the track day and pay for your spot by CLICKING HERE.
Second: Post up on social media and TELL ALL YOUR FRIENDS that you're driving the track day with us, and get them to join!
We'll tally up all of the registrations on the night before the track day, and issue a REFUND to the person who refers the most drivers, and include a special gift as well!
If you have any questions, feel free to drop us a comment, or just send a DM to @MOTORMAVENS on Instagram. See you at the track!
– MotorMavens Crew