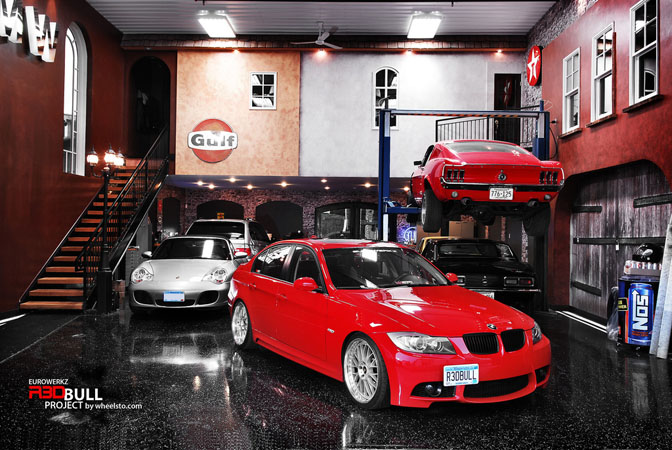 Tweet
As soon as
Chad
from
Eurowerkz
told us his
Eurowerkz R3DBULL BMW 330i E90
was ready for a photo shoot (and that he had found the perfect place for it), Johan from
WSTO
literally stopped everything he was doing and left for a solo drive to Minneapolis Minnesota. Starting out late in the afternoon from WSTO headquarters with nothing more than a toothbrush and his camera equipment, he braved the hellish seven-hour drive from Chicago IL to Minneapolis MN. Actually, the drive isn't really bad at all - except for, in this case, the tornado alerts and huge thunderstorms. Not good.
Arriving around midnight, Johan met up with the gus from Eurowerkz at
Auto MotorPlex
- an enthusiast's dream. It's a private garage built to your own specifications. Whether you're there for storage or a little wrench work, the environment is specifically engineered to engender the height of personalization and comfort - the space feels uniquely designed for your car and yourself. There's even a lounge and a club house for residents. Very cool! Of course, this called for a night shoot - even though he was still drained from the drive through Hades to get there.
Read more...