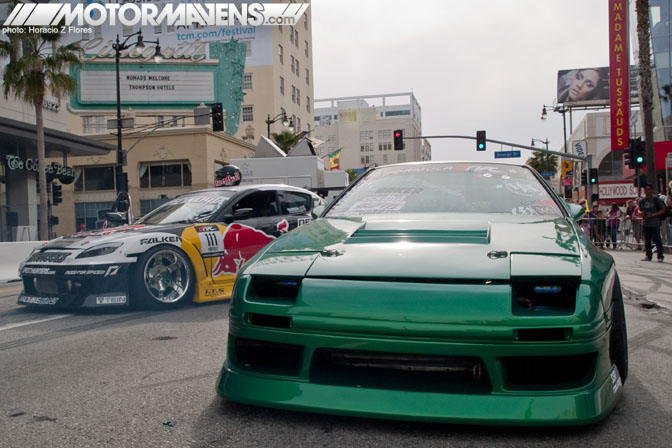 Tweet
With Round 1 of the Formula Drift Championship finished this past weekend, and the Formula D Team Drift competition at Long Beach this upcoming weekend, some of the Formula D stars put on a very special show earlier today (Thursday night) in Hollywood. Apparently, this was part of a promotion for the IZOD Indycar Series and the Long Beach Grand Prix coming up this weekend, but whatever... we don't give a two sh!ts about Indycars - bring on more drifting!
There were actually several rotary powered vehicles in attendance for the drift demo, but by far, the best looking car (in our opinion) was certainly
Justin Pawlak's mean green FC3S RX7
.
Read more...