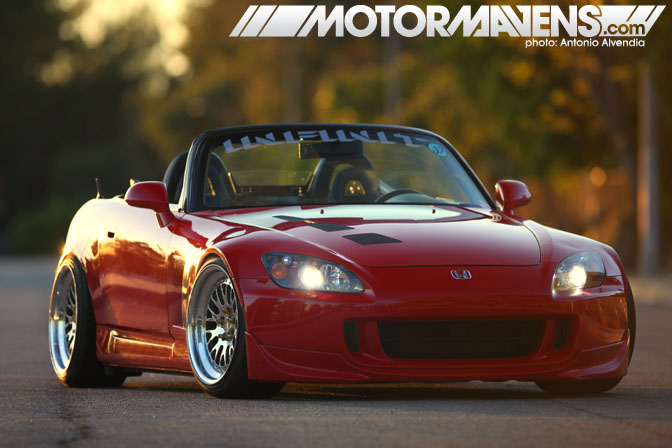 Sometimes you run into modified cars at times that you might not expect... Not too long ago, I went to a friend's house so we could roll together to a car event. Right as I pulled up onto his street, I noticed this bright red
Honda S2000
parked in the alley behind his house. It was super clean,
with only one sticker on the entire car
- a red and white
MotorMavens "M" sticker
on the lower corner of the windshield. Wow, how awesome... I hadn't even seen the car before, or met the owner of the car, and it was already rocking our sticker!
Just a few minutes later, my friend Terry Pham from
Infinit Wheels
introduced me
Anthony Juarez
, the owner of the car. Anthony told me that he bought the car pretty recently from a guy in Las Vegas, and brought it all the way home to Southern California. Since I already had my camera with me anyway, I just had to grab some photos!
Read more...
---