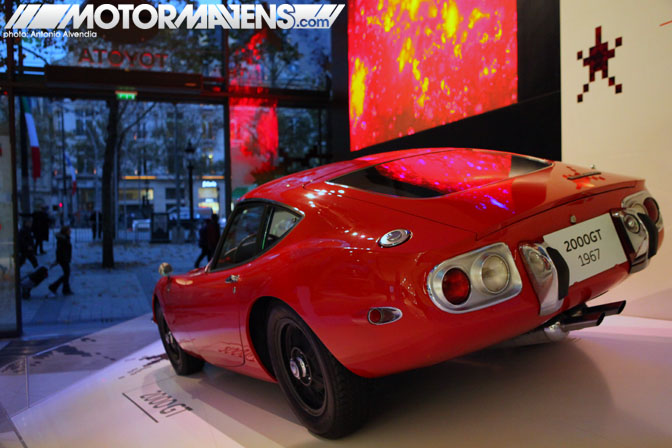 People from all over the world flock to Paris because it is well known as a city of love; a city of passion; a city of style and history.
Everyone who knows me personally knows that I have an enduring
love
and
passion
for the
style and history of fine Japanese automobiles
, especially those from a particular automaker -
Toyota
. As a driver, restorer, and collector of vintage Toyotas, I've owned something like 40 Toyota and Lexus vehicles in my lifetime, with tons and tons of rare parts and Toyota motorsports memorabilia in my private
Cipher Garage Collection
.
For those who also share the passion for Toyota automobiles,
Toyota Motor Europe
has graciously created a place for all of us to
rendezvous
.
Read more...
---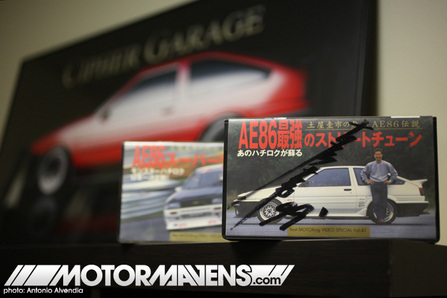 You requested it so we rewind
... Following up on our posts on the Drift King's birthday, some of our readers mentioned that they would be interested in seeing a sneak peek at some of the
Keiichi Tsuchiya
-related fanboy memorabilia that has been archived as part of the
Cipher Garage Collection
.
As some of our readers may
or may not
know, I've spent t
he past eleven years of my life
chronicling as much as I could about the history of drifting
in Japan, and its progress as it grew in the United States and spread to all the other countries of the world. As you might imagine, this has been an incredibly difficult and arduous process, and I've only been able to do as much as a single person
without corporate/financial backing
could possibly afford to.
However, because of personal qualities that include
my relentless passion for Japanese car culture
, my ridiculously resourceful/persistent/determined nature, and the fact that
I often find myself
(most of the time, accidentally)
in the right place at the right time...
I've been able to amass quite a collection of Japanese car memorabilia that some might consider historic. (I know I do.) Whether my personal collection of Japanese automobilia may be considered by some to be
overrated
or not... it is very personal to me. For every rare item in my collection, I have great stories to tell about how I found it and how it came to be in my collection. To me, THAT is the real treasure... even more so than the individual items in the collection.
Those who don't know as much about the subject matter may think it's just a bunch of magazines, stickers, toys, steering wheels, horn buttons, patches, and misc car junk stuffed into boxes, shelves, and cabinets... but over the years, I've come to realize that I've never in my life seen a collection like it - items related to Japanese drifting history... with much of it revolving around AE86s, TE27s, and vintage Toyota memorabilia. Please don't think I'm bragging - that isn't my intent at all. For the most part, I've kept all the items I own very, very private. I don't really advertise what I have or invite people to look through my things, as I never intended to collect stuff to "show off" to others. Instead, this is all just a bunch of things that I personally consider important or cool.
Read more...
---