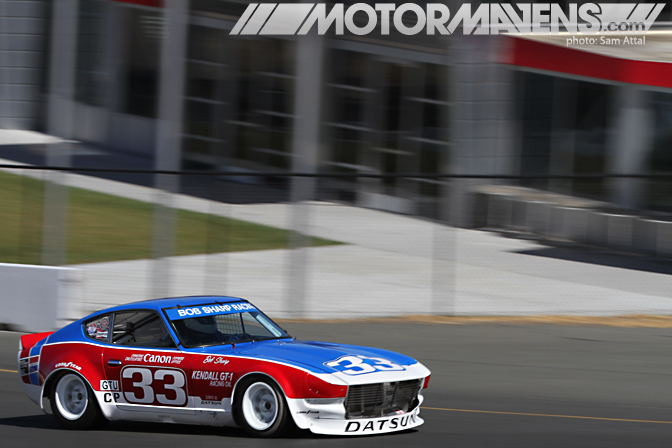 When a 21-year-old John Morton took a job in Carroll Shelby's Cobra shop in the mid-1960s, sweeping floors and chasing parts, he had a dream. Much of that dream came true for him, but in what could be called a great and celebrated road racing career, he does have regrets and disappointments.
Morton will be honored at a Gala Tribute to Datsun-Nissan Racing presented by The Riverside International Automotive Museum (RIAM) in Riverside California Thursday June 21-Friday June 22. Morton, along with a number of notable Datsun-Nissan racing personnel, cars and IndyCar mega star Bobby Unser will be on hand.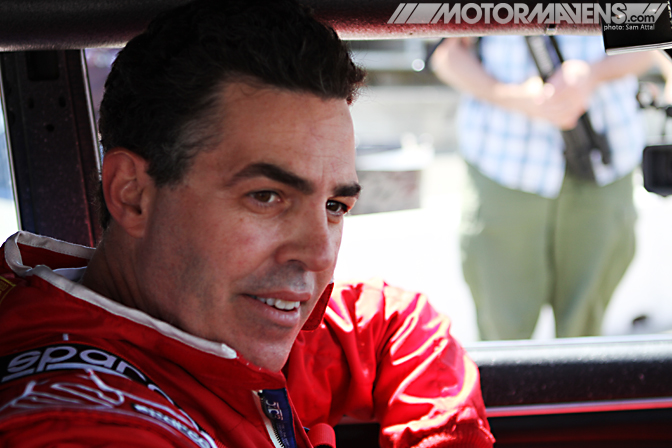 The anticipated emcee of the event is celebrity automotive enthusiast and television host, Adam Carolla.
"The most disappointing aspect of my career has been not getting more time in Indy Cars," laments Morton. "In the 1980s and 1990s, IndyCar was the big time. While I enjoyed driving the Nissans and Porsches and Jaguars, Indy Car just seemed the ultimate of professionalism."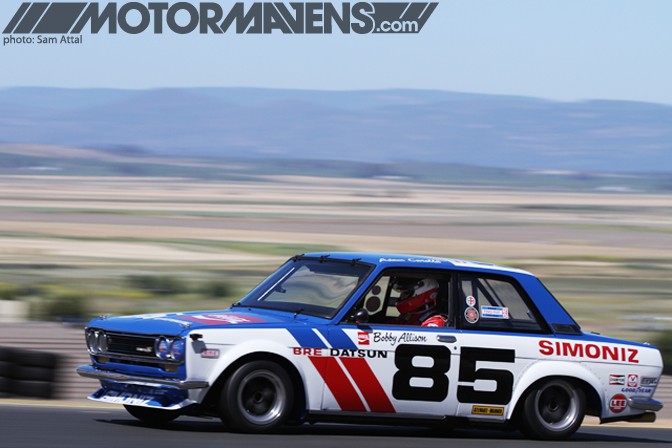 In the better part of the 1960's, Morton felt stuck in SCCA racing. He did get a turn to drive with Ken Miles in a Cobra at Sebring and the Road America 500 – placing second overall in 1964. He had some success in a Lotus Super Seven he bought, but it wasn't until Peter Brock offered Morton a ride on his BRE Datsun Team, that he began to shine.
What followed was a stellar road racing career that spanned SCCA and IMSA in the GT and Can Am classes. Beyond his on-track experience, Morton was also a stunt driver for a number of feature films and television shows in the 1970s, including The Gumball Rally, Greased Lightning, Fantasy Island, and The Rockford Files.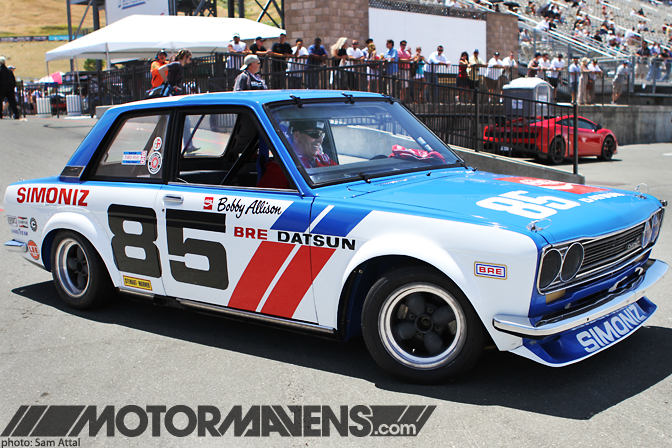 Teamed with Geoff Brabham, he won several races for the Electramotive Nissan Team in 1989, setting the stage for Nissan's domination of the IMSA series for several years which included an overall victory at Sebring and several class wins, including Le Mans in 1994, one of nine times Morton has competed at Le Mans.
Morton continues to participate in several vintage racing events – and considers himself lucky to be alive after a horrific crash at Laguna Seca in 2010. The Scarab he was racing, flipped and summersaulted, landing upside-down on a crushed roll bar – rushed to the hospital, he was determined to be without injury.
Throughout the coming weekend, Morton will be on hand to chat at the Riverside Museum and the Auto Club Speedway in Fontana during the HSR-West Vintage Classic.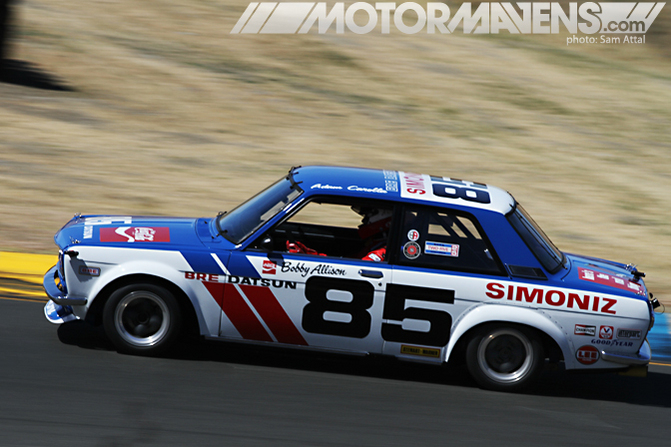 A number of RIAM's Indy cars will appear at Fontana's HSR-West meet, along with 1969 F5000 Champion Tony Adamowicz, driving his Championship winning Eagle with the F5000 drivers association race group. IndyCar legend, Bobby Unser will join attendees during the two day Datsun-Nissan event before taking to the track at Fontana reunited with historic Eagle race cars. More than 30 historic IndyCars are expected to race on the two-mile low-banked oval, while the sports cars and formula cars will run on the 2.8 mile combined oval/road course.
:: Tom Stahler
For more information you can contact the Museum located in Riverside at:
Riverside International Automotive Museum
815 Marlborough
Riverside, Calif. 92507
(951) 369-6966
Open: Monday- Saturday, 10:00 AM – 4:00 PM.
The museum's website is www.RiversideInternational.org
Adam Carolla
,
Bobby Unser
,
BRE
,
Carroll Shelby
,
Datsun
,
Electramotive
,
Geoff Brabham
,
Indy Car
,
IndyCar
,
John Morton
,
Ken Miles
,
Le Mans
,
Lotus
,
Lotus Super Seven
,
Nissan
,
Peter Brock
,
RIAM
,
Road America
,
Road America 500
,
Sam Attal
,
Scarab
,
Sebring
,
Super Seven
,
The Riverside International Automotive Museum
,
Tom Stahler
---