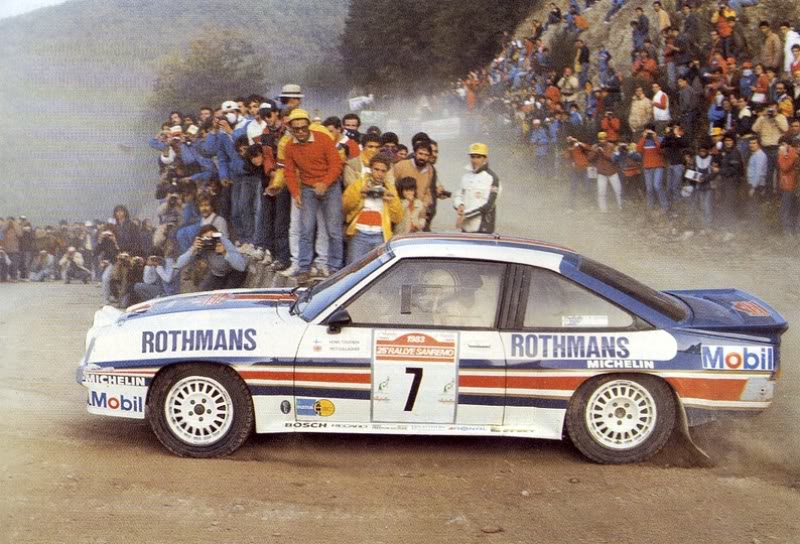 While cruising through the internet recently I stumbled across this video of Ari Vatanen, Finnish World Championship rally driver. You might recognize some of his work in the classic short, Climb Dance.  Here you'll see him blasting down the narrow roads on the Isle of Man in the Manx Rally, scaring the crap out of his co-driver in the process.
While I'm sure that we all like to think that we are somewhat competent behind the wheel of a car or are, in fact, very skilled armchair racers, I bet you can't watch this and not feel a little bit uneasy or say anything other than (or the likes of) "Dear God."  I'm making that bold assumption because, after all, if you're here and reading this you must have some interest in cars and therefore you can see my connection.
This is driving at its purest.  Just take notice of how much he works the wheel even when the car is going in a straight line. The amount of skill and absolute balls these men possessed blows my mind completely.  One might even say he is a master of sisu, a Finnish word which translates to "driving with guts."
I don't pretend to know too much about rallying, so from what I understand, when the co-driver reads off "maybe" in his pace notes, he's referring to the conditions of the road through that section.  As if to warn the driver of the potential for more slippery than normal conditions.  But I do know that it's not because he wants to surprise his driver!  If any of you guys have any insight on this, let us know!
:: Jonathan McWhorter

---