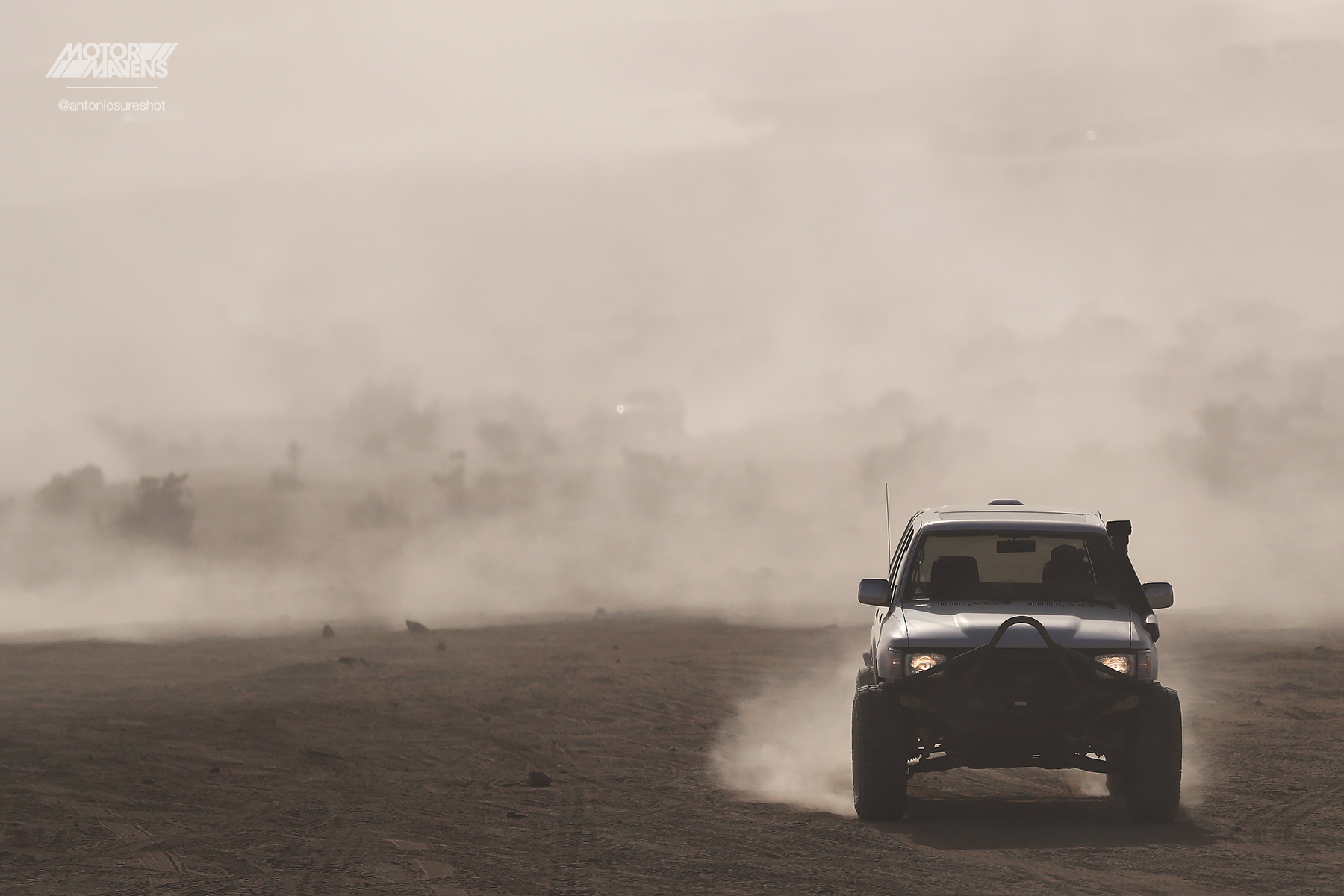 I've been seeing photos online and hearing about Ultra 4 Racing's King of the Hammers in Southern California's dusty Johnson Valley for the past few years now, but this year was the first time I ever personally attended the race. Actually, I first heard about this race from my friend Tim from Nitto Tire back when I was handling content marketing for their ad agency, but never made it out because I naturally have been gravitating towards sports car racing and drifting and things like that. However, due to a lot of convincing from my friend Mike from Wilwood Disc Brakes, I finally made it to Hammertown this year!
Since I had never been to the race before, my friend Rommel from Motolyric offered to let me hitch a ride with him in his white 2nd generation Toyota 4Runner, equipped with a bunch of offroad parts like Bilstein suspension, Safari snorkel, offroad bumpers, and Falken Wildpeak tires.
Although I primarily attended the event with the intent of shooting content for our V8BUILDS website and social media streams, I saw a TON of cool old Toyotas in attendance, doing all sorts of fun looking offroad things!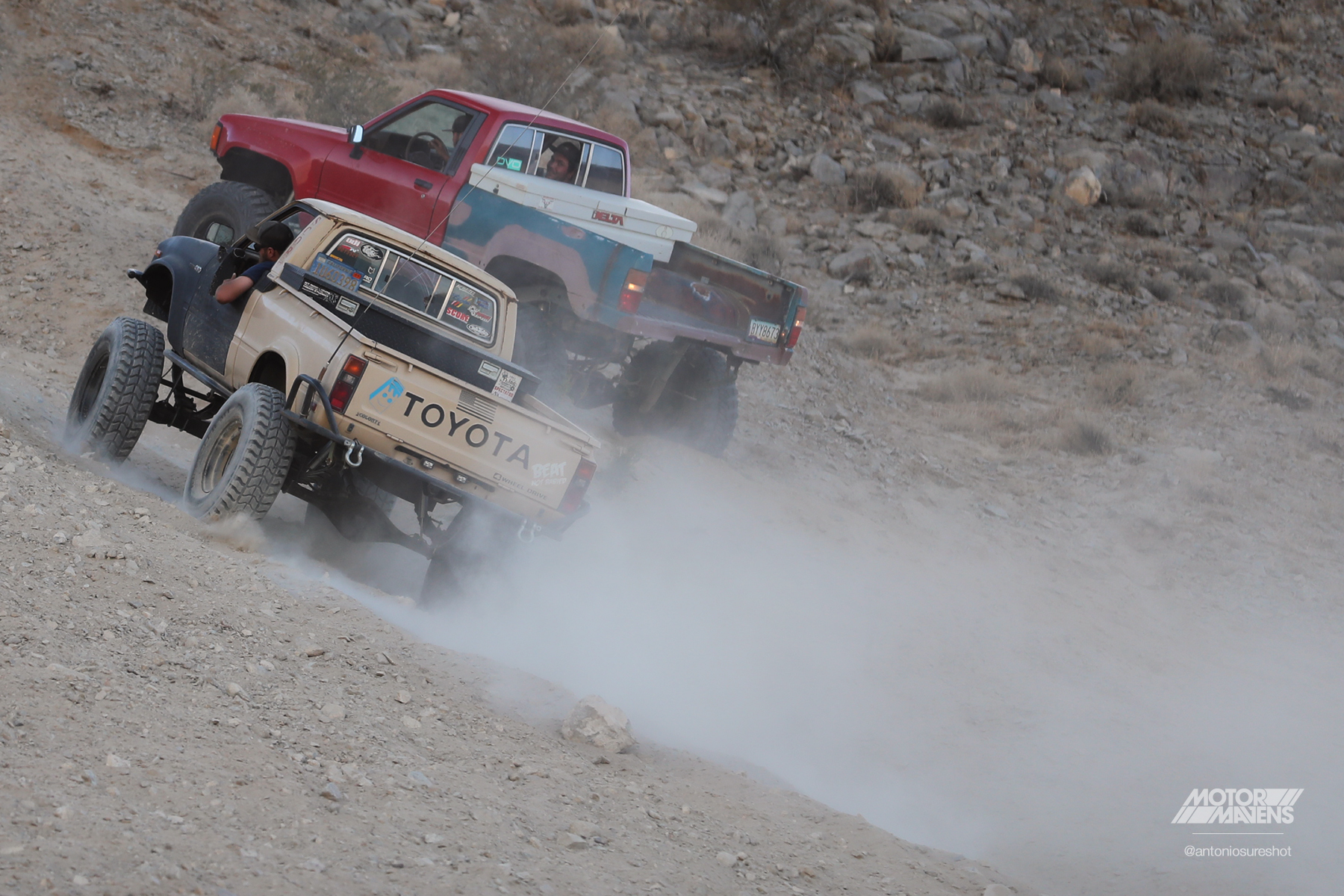 This pair of early 1980s and mid 1980s Toyota trucks were wheeling all the way up the steep mountainside! These trucks came with the formidable 20R and 22R four cylinder engines, which didn't make a ton of horsepower, but are still well loved all over the world for being reliable as hell, and providing more than enough torque to get these lightweight trucks over obstacles.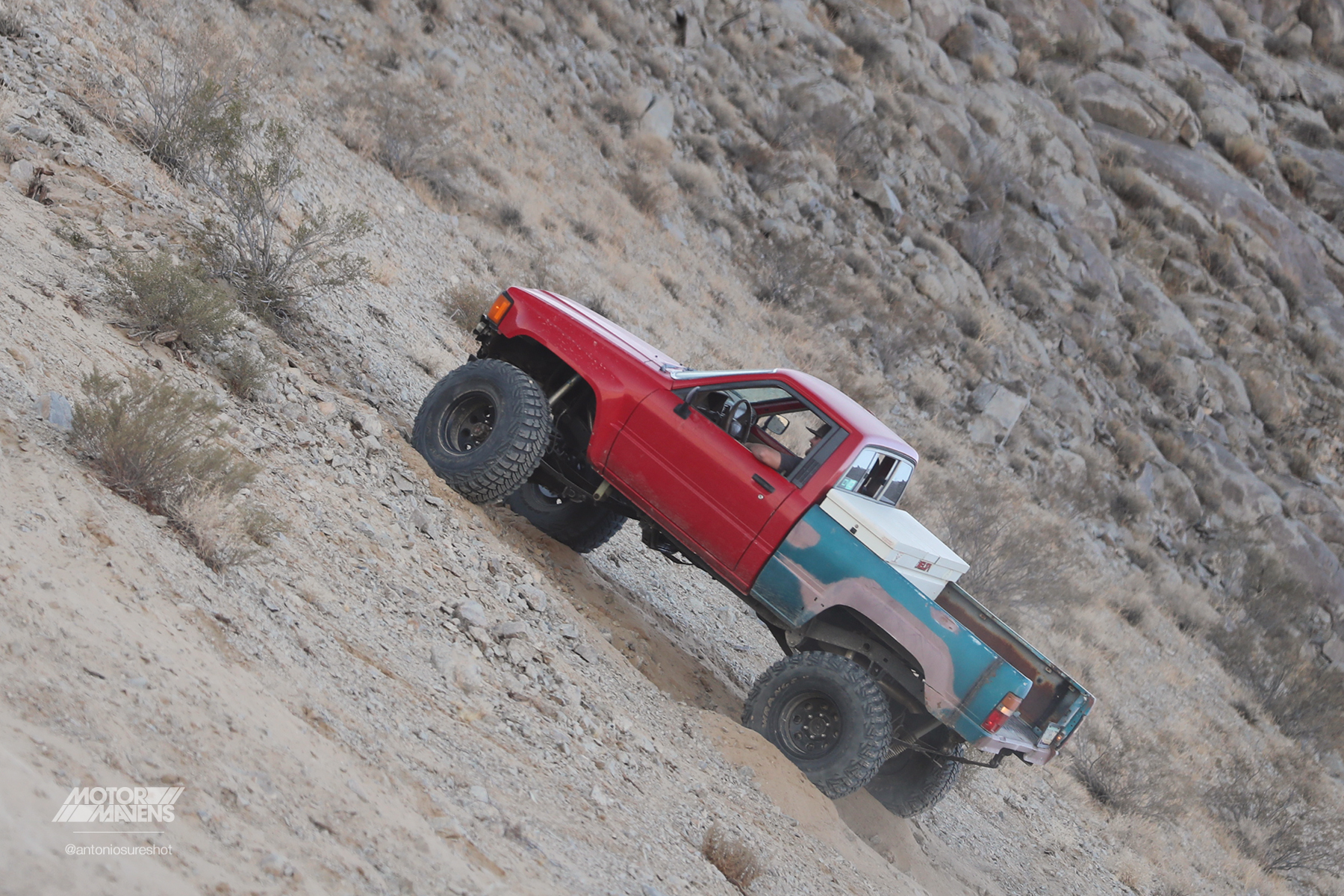 There are tons of different Toyota ring and pinion gear options for these trucks also – no wonder they're so popular. The older the truck, the more expensive and sought after they are! Just look at how vertical this guy was getting as he drove up the mountain! It took him a few tries on different sections of the hillside, but he made it up eventually! RESPECT.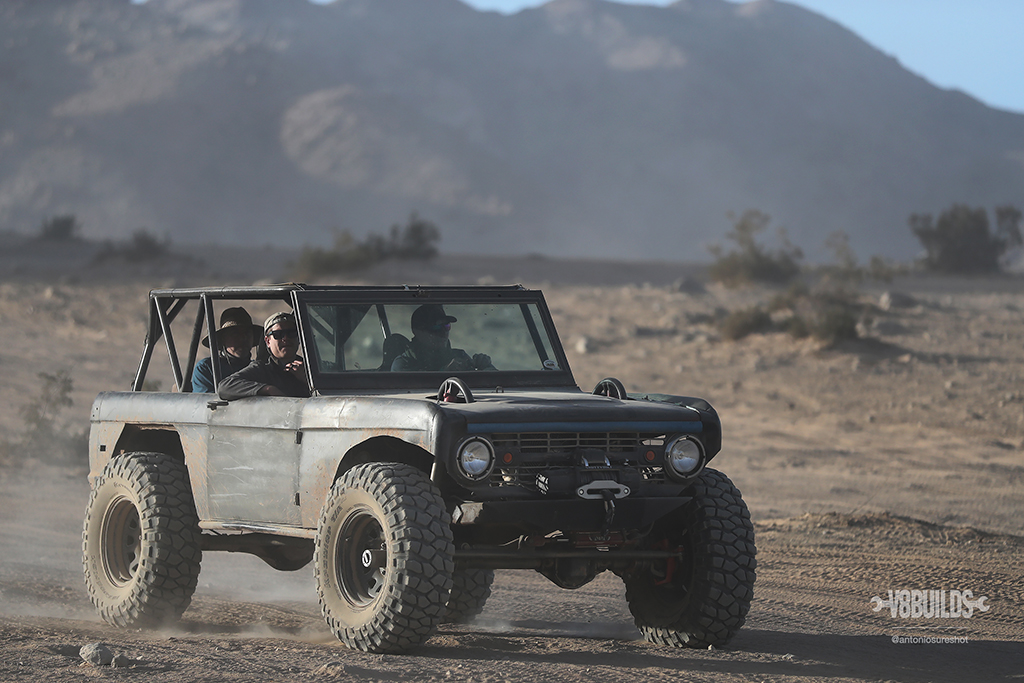 There were also lots of really interesting Jeep, Ford, Dodge, and Chevy offroad vehicles. This classic Bronco looked really interesting because it wasn't raised like normal offroad vehicles – instead it was lowered and the fenders were channeled (albeit a crudely hacked up version of channeling) so that it could still retain suspension travel while sitting lower. Check out how the hood was cut up too.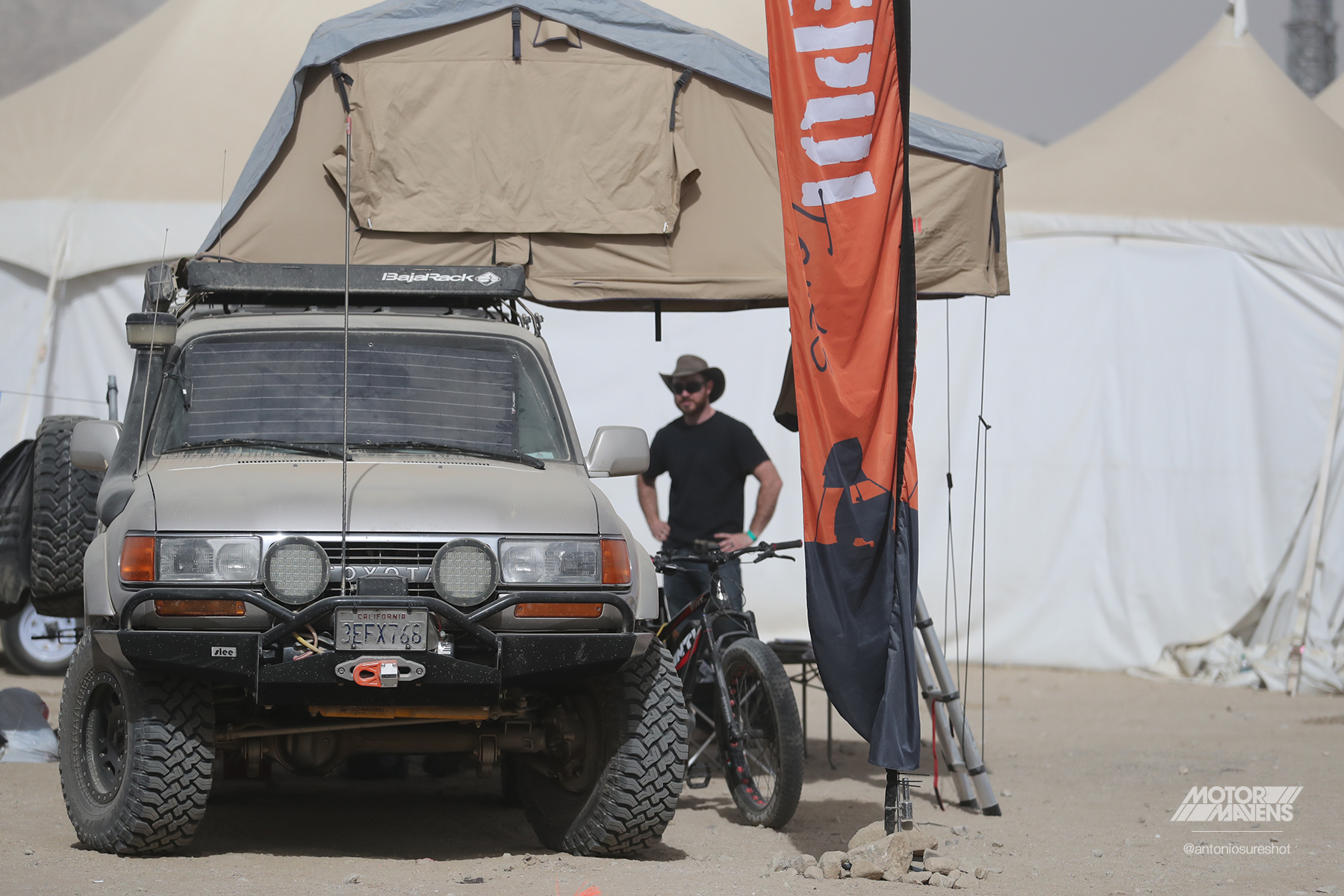 While most of the vehicles in Hammertown, the King of the Hammers vendor campsite, were built for rock crawling, I spotted this really cool looking FJ80 Toyota Land Cruiser that was equipped with bumpers, a winch, LED lighting, and a rooftop tent that made it look like it was all ready for an overland adventure.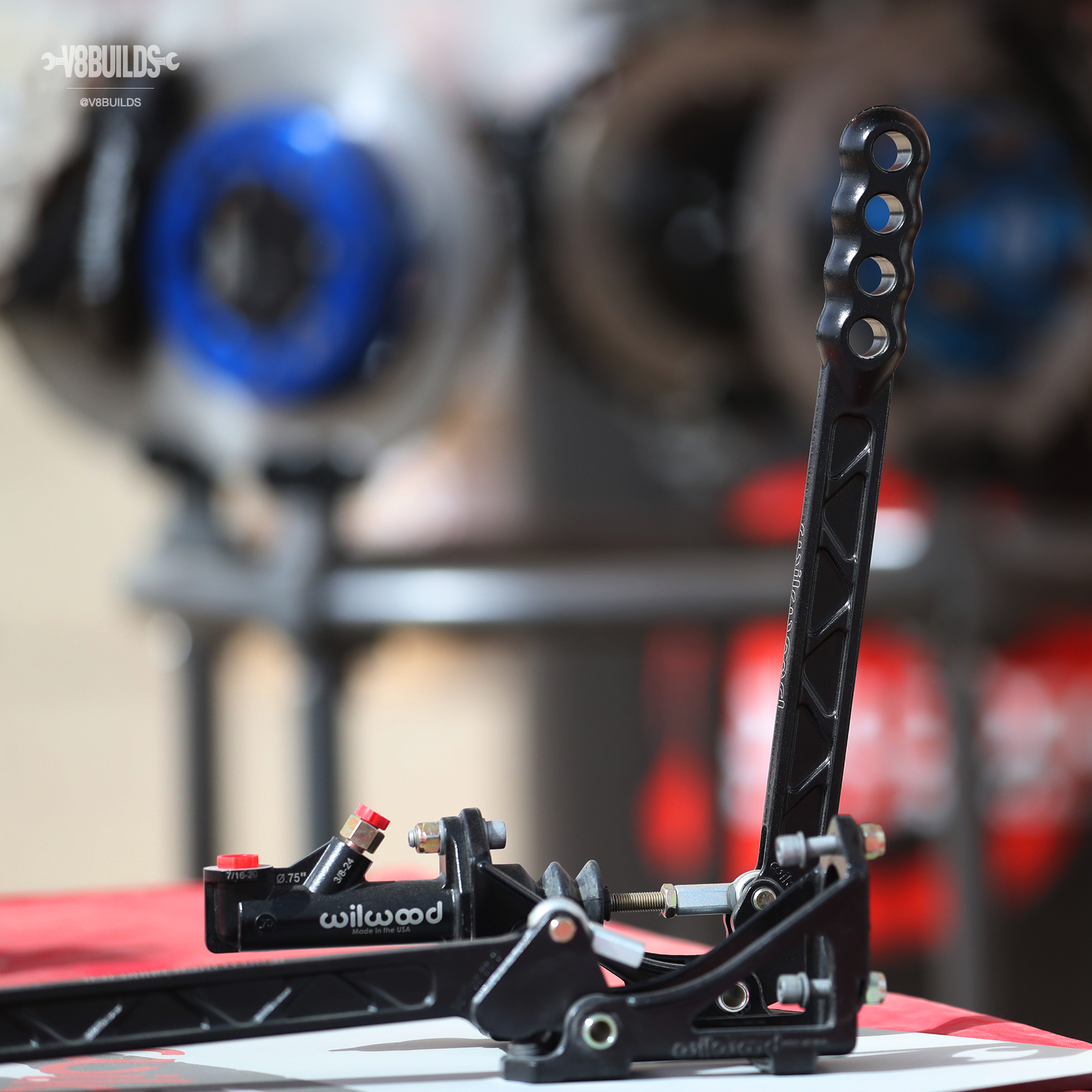 Normally when we see Wilwood hydraulic e-brake levers on display, it's at an event that's geared towards drifting or drag racing, since these hydraulic brake levers are helpful for staging up at the dragstrip, or for adjusting the slide angle when used in mid-drift. For offroad racing, maybe they're used mainly for ascending steep hills?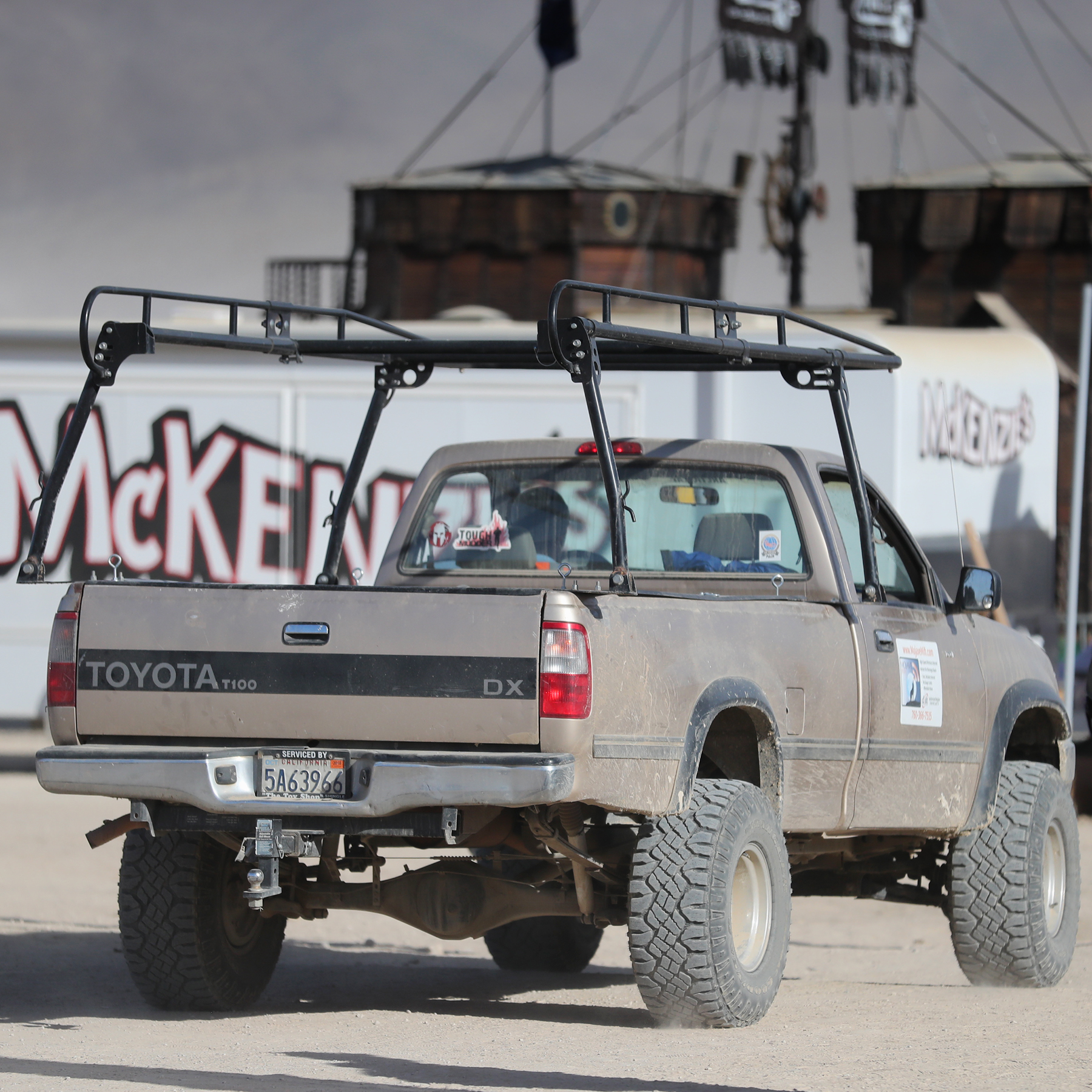 Look at this Toyota T100 and its rack. It stood out to me because it doesn't mount to the bed. Instead, it mounts to this flat plate that mounts to the bed. I'm not too familiar with these types of racks, but do you think this cage was built for a different truck originally? Think this thing would be strong enough to hold heavy things up there? No idea.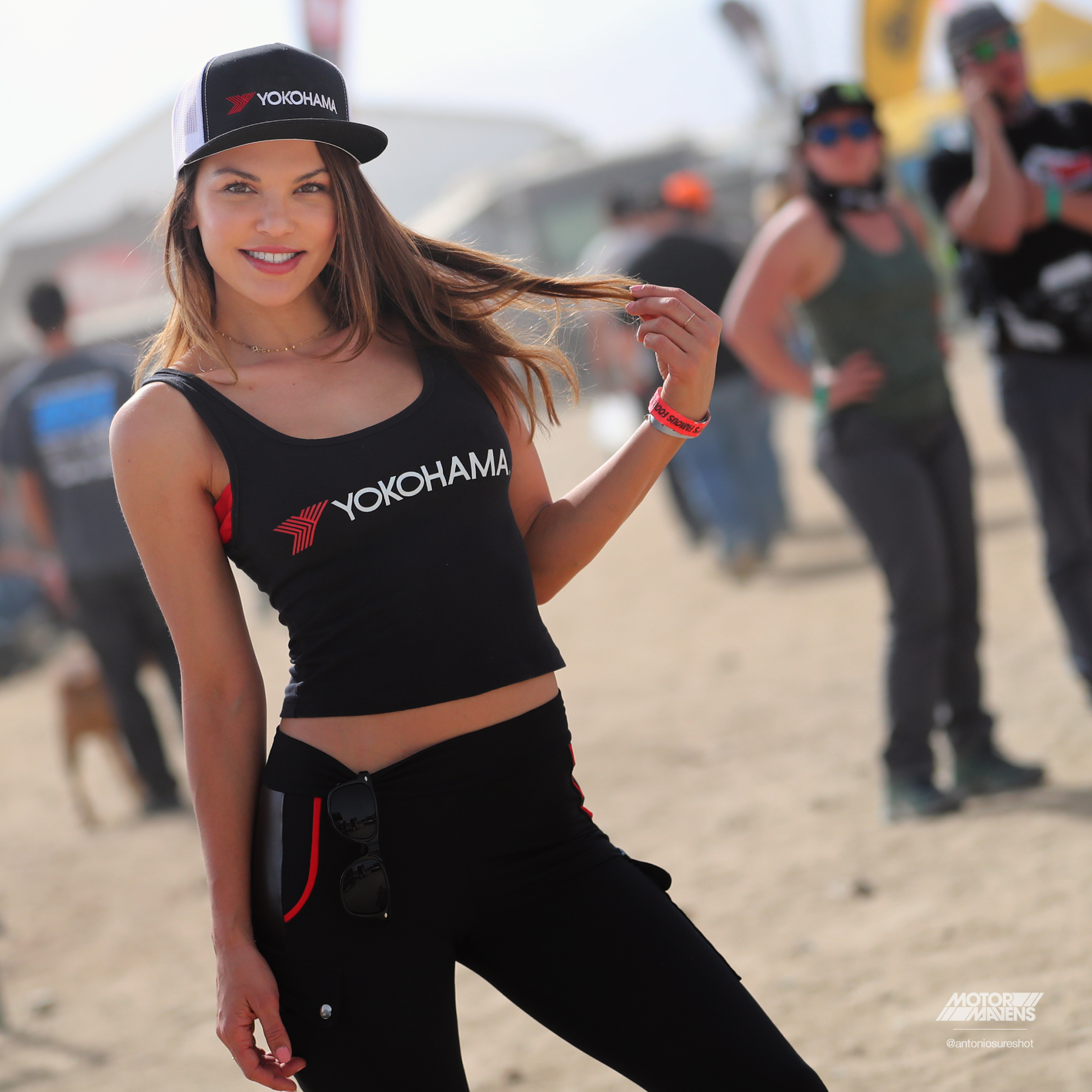 While walking around Hammertown looking at the vendor booths, I bumped into my long time friend CJ Gibson. We've traveled to many different race events together while working with a different company in the industry, and she is always fun to talk to! She was nice enough to give me her Yokohama sunglasses, since she knows I'm a fan of Japanese tire brands.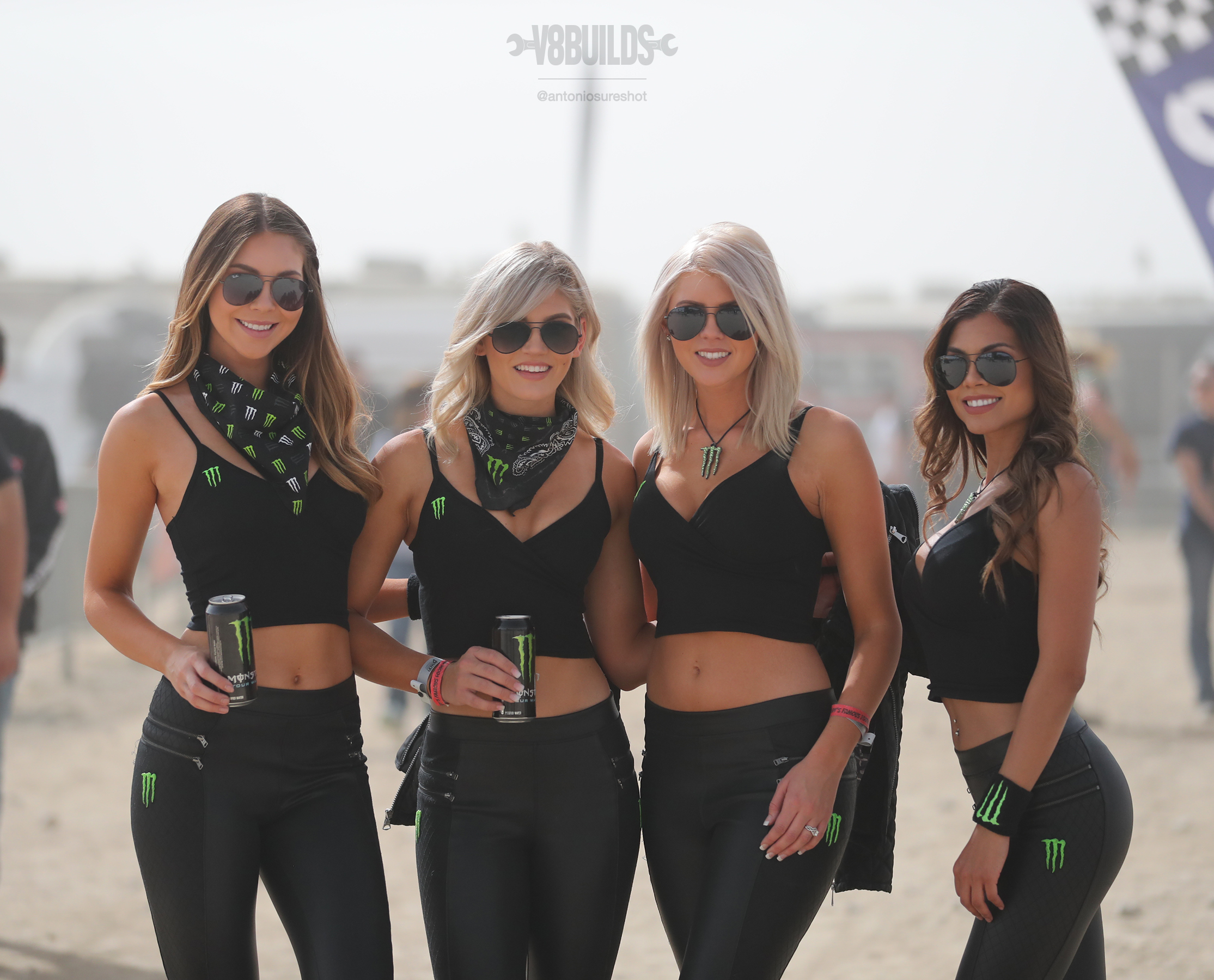 CJ wasn't the only promo model in attendance. Monster Energy had pretty much the biggest, coolest booth at King of the Hammers. They were giving out energy drinks, t-shirts, bandanas, magazines, and towels to guests that chilled out with them at the Monster Energy booth, which was a double decker with a raised lounge area with sofas and coffee tables, a bar, flat screen TVs televising the race, and of course, the gorgeous Monster Energy girls – Kelsey, Chelsey's sister (I forgot her name, sorry), Chelsey, and Mayte. You can follow them online if you check out the @V8BUILDS Instagram. Their personal IG accounts are tagged there.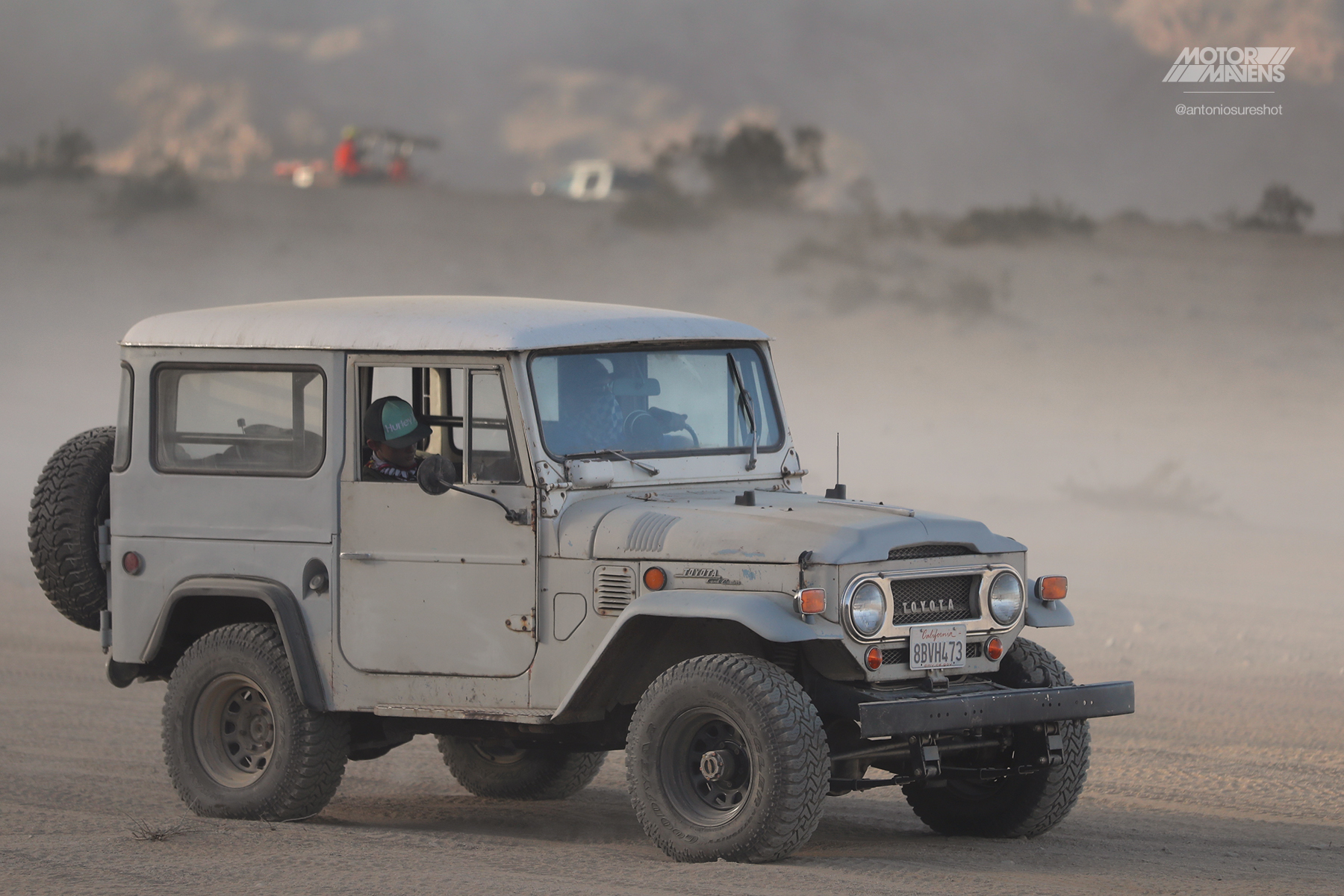 Yessss. I absolutely love FJ40 Toyota Land Cruisers! This color looks especially cool too, blending in to the dust and whatnot. I must buy one of these FJs for my collection sometime before I die.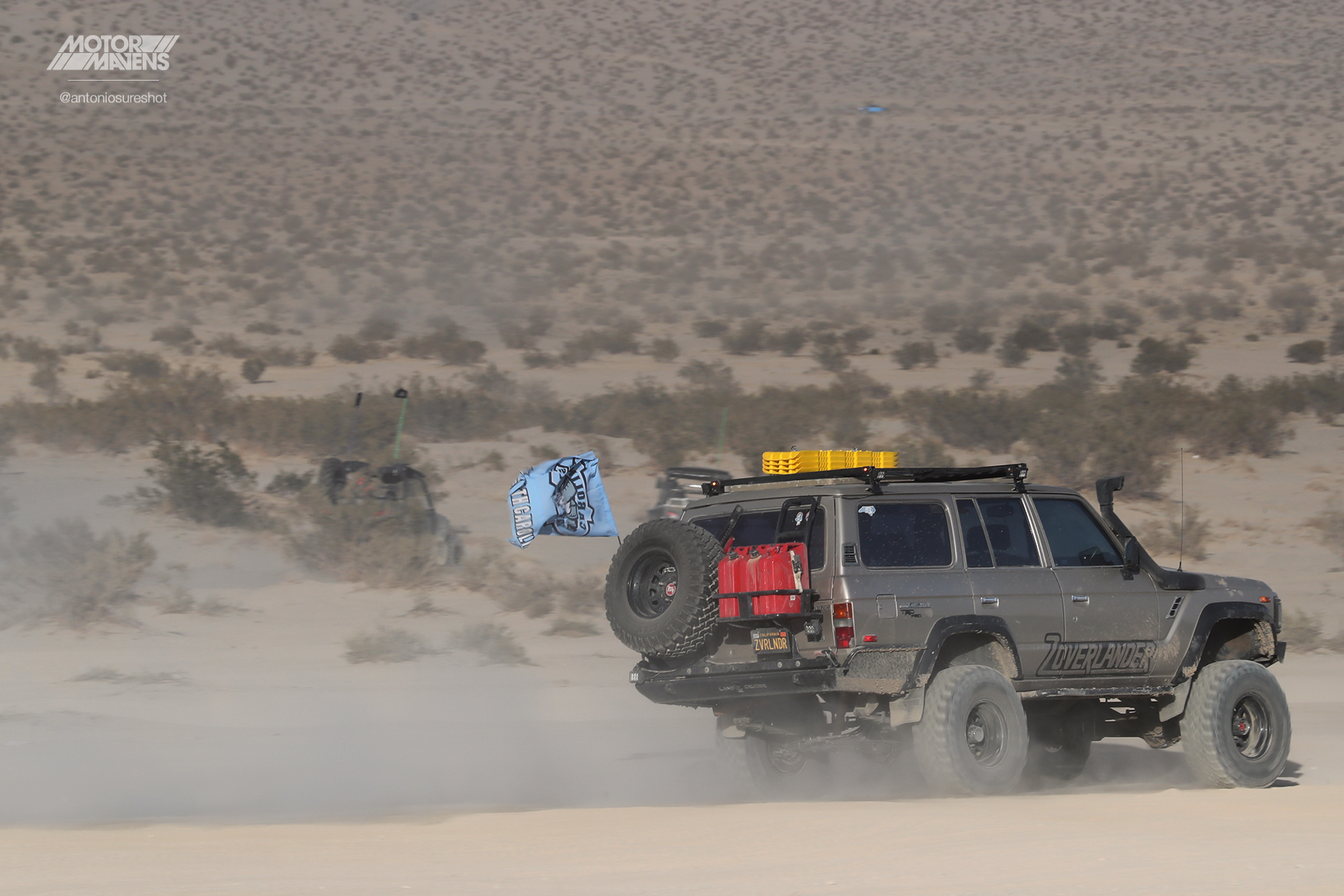 One of the cool things about Toyota Land Cruisers is the fact that they have so much offroad heritage, and pretty much all models in the TLC lineage are cool. This overland FJ60 Cruiser looked super cool, with the lift, fender flares, snorkel, wheels, and extra gas cans on the back. Love it!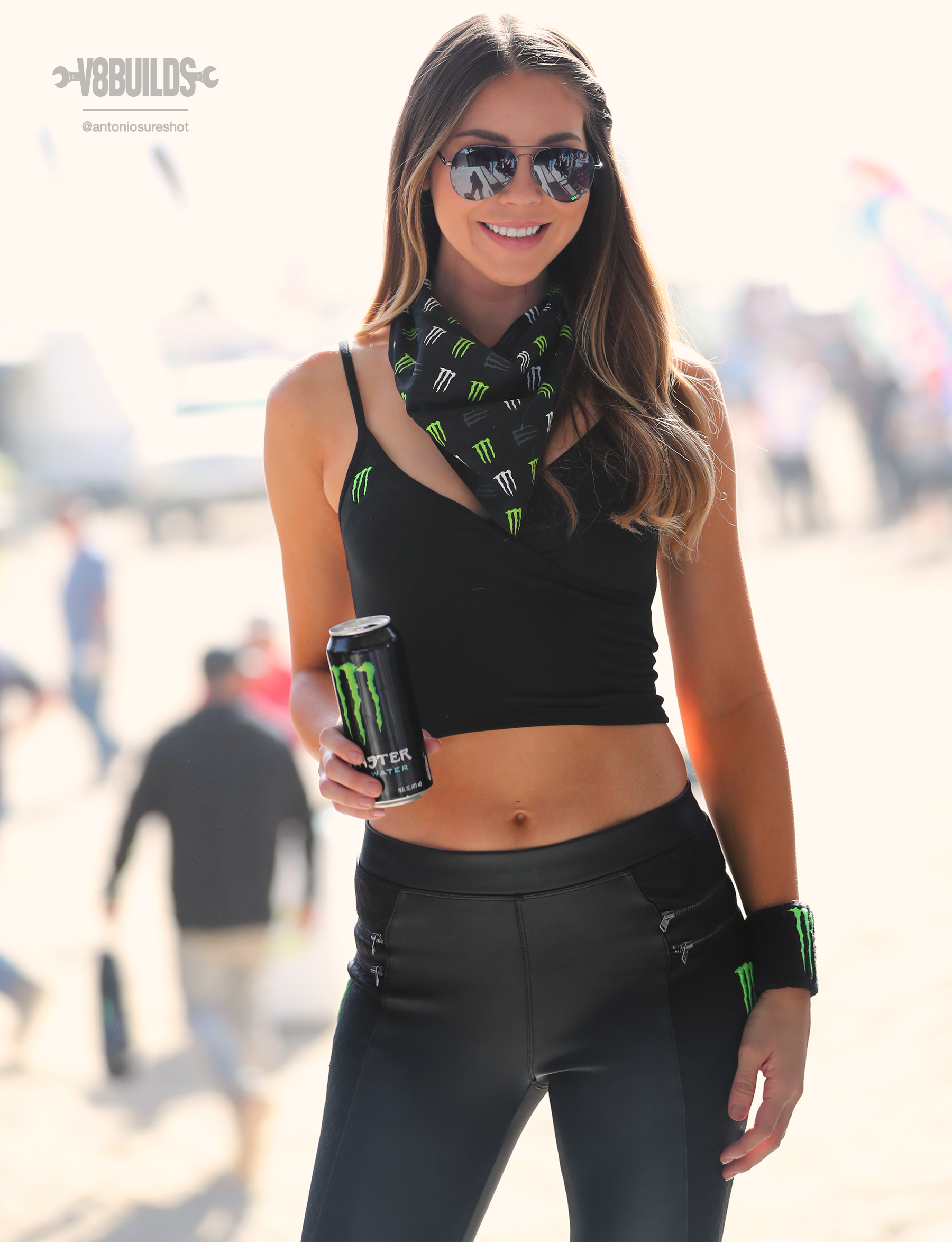 On an unrelated note, here's a photo of Kelsey, one of the photogenic Monster Energy Girls. Just in case you're feeling thirsty.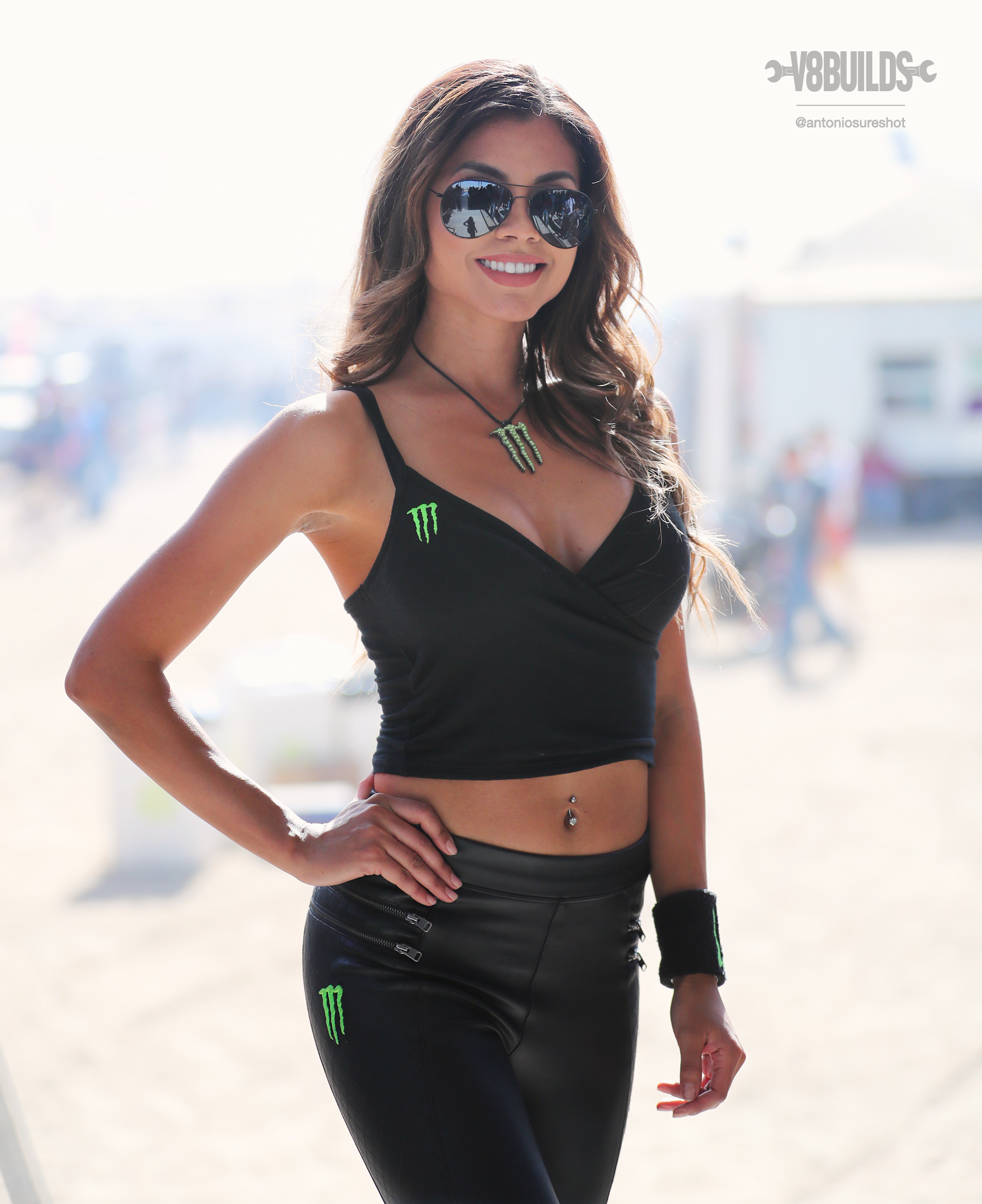 This is Mayte. She pronounces her name Mayte (MY-teh, not may-tee). Don't screw it up like I did at first. *facepalm* I first met her at the Fabulous Fords event in Orange County, and we became friends on Instagram. By the time I saw her again here at KOH, it was something like a year later, and I didn't remember how to pronounce her name. (Look, it's understandable, right? It's not a commonplace name in the United States like Michelle, or Jessica or anything like that. haha my bad!)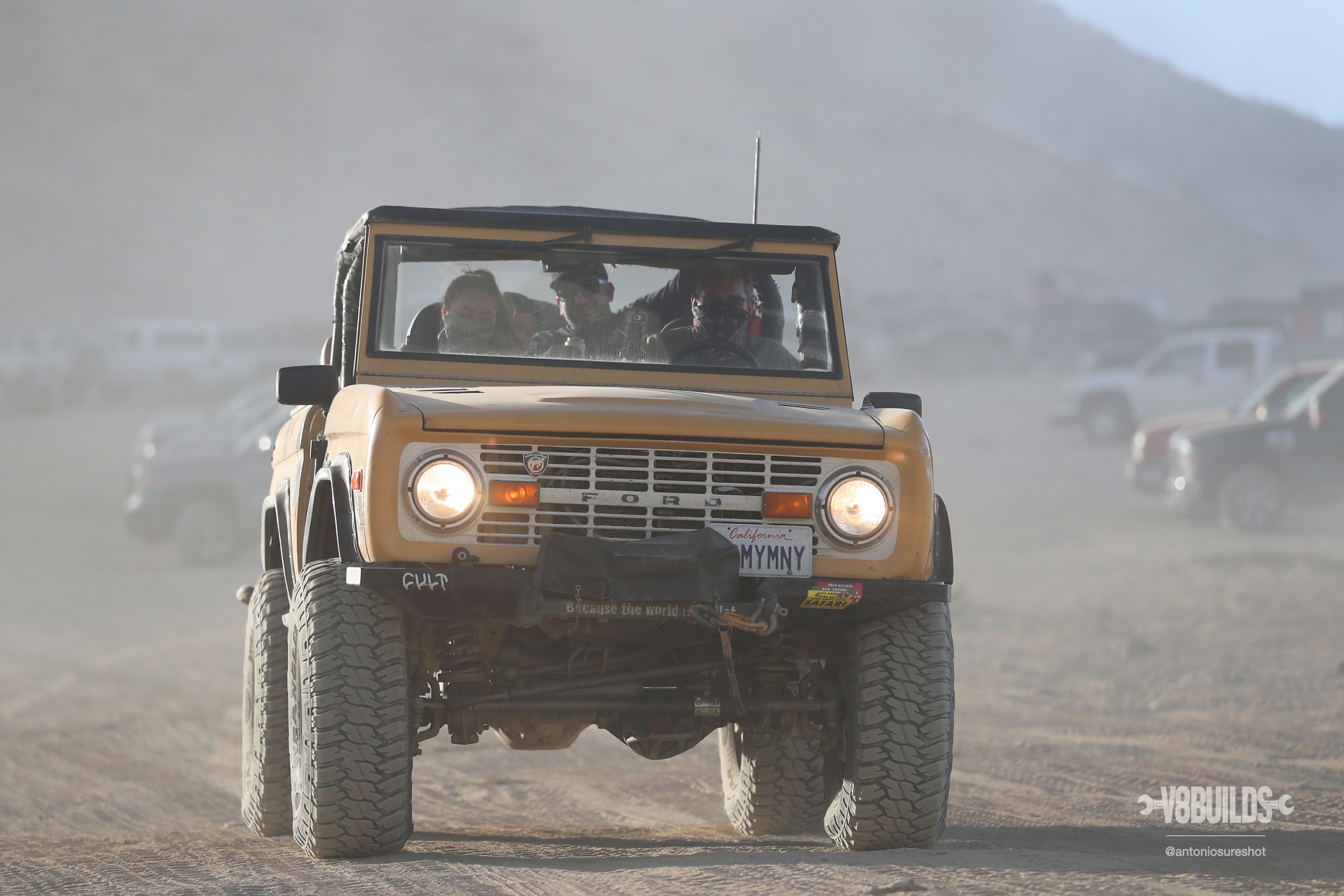 This yellow Ford Bronco looked so cool blazing through the dust with its headlights on! Such a great body style!
We'll have more photos from King of the Hammers posted up on the V8BUILDS site, and also more on our Facebook page and Instagram account. Make sure to follow on all platforms so you don't miss any cool photos!
Til next time… but for now, I'm still trying to clean all the dust off my camera equipment!
:: Antonio Alvendia
---