After
Walker Wilkerson
finished 18th overall in the 2011
Formula D
season and barely missed the
Rookie of the Year
finish, Walker knew he had to step up his game for the 2012 season. Being in the Top 20 wasn't good enough for him! He told me about how much he has learned as a driver and mechanic to keep his car maintained for each event. Which led him into big changes for the 2012 season. While talking to Walker about his future plans, he revealed that he realized he would have to ditch the SR20DET and go V8 to be even more competitive. I was shocked but I knew that this could help him out in the long run. However, I (and many others) will miss the sound of a stroked SR20 coming out of his exhaust.
Read more...
---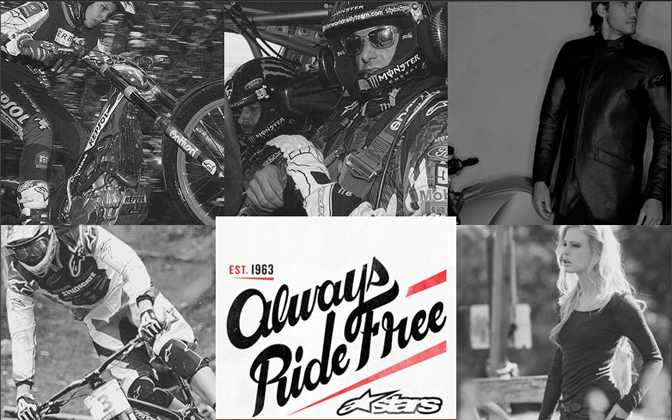 Alpinestars is having a huge parking lot sale on Saturday December 3rd at their Torrance CA location. If you've been kicking around the idea of buying some stylish A-Stars gear, but have just been waiting to get a good deal, this is your chance… don't sleep on this opportunity to get some dope gear for cheap!
For the absolute lowest "homie hookup" prices, tell them you heard about the sale from MOTORMAVENS! (more…)
---
As many of you know, those of us in the Los Angeles area had a Christmas get together this past Saturday night at
The Corner Bar in Burbank CA
. On behalf of our entire group of friends who threw the party (
Schikane Clothing, Driftwell Footwork Essentials, Tokyo Drive Productions
and
The Motor Mavens Crew
), we'd like to express our deepest thanks to all of those who came out to chill with us, and those who couldn't make it, but were there with us in spirit.
Big thanks also to those who showed support of the party by donating gifts for the raffle (in no particular order) - Mishimoto, Eneos Oil, DSPORT Magazine, Buddy Club USA, HKS, Hankook Tires, Jack Daniels, and Jagermeister.
I'm just going to post some of the pics from our party on the site. To view more photos,
Add the Motor Mavens Crew
as a friend on Facebook
, and you can see more photos and view the tags and whatnot in case you want to be a stalker and randomly add girls that you don't know. (Go for it, haha)
Read more...
---