---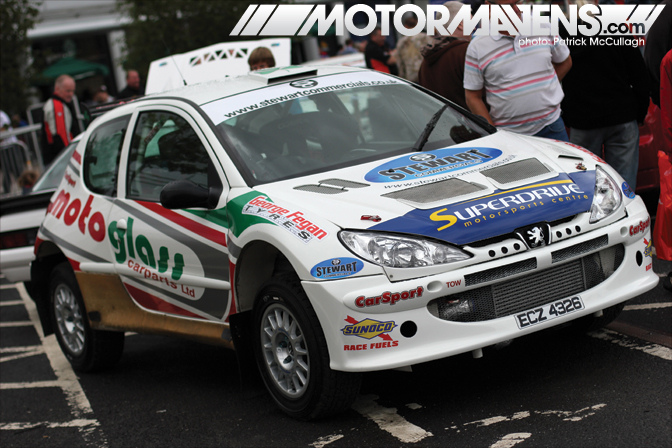 ReallyMeanSounds.com
(or
RMS
) is a local motoring forum here in
Northern Ireland
. The site was set up by
Andy Cooper
many moons ago to showcase ICE installations but, as the popularity of the forum grew, it became one of most popular motoring forums in Ireland. I have been a member since late
2006
when I was losing heart with my rallying exploits and RMS was just the fix I needed.
The site and its members have been very good to me in the last few years. I have made many great friends and have had very special times going to car shows and meet-ups. Now, in its tenth year,
Graham Curry
, who is the RMS resident photographer and a good friend of mine, decided that the milestone should be marked with a Birthday show. So, after months of planning, we found ourselves at
Junction 1
in
Antrim
- where all sorts of fun ensued!
Read more...
---
While cruising through the internet recently I stumbled across this video of Ari Vatanen, Finnish World Championship rally driver. You might recognize some of his work in the classic short, Climb Dance.  Here you'll see him blasting down the narrow roads on the Isle of Man in the Manx Rally, scaring the crap out of his co-driver in the process.
While I'm sure that we all like to think that we are somewhat competent behind the wheel of a car or are, in fact, very skilled armchair racers, I bet you can't watch this and not feel a little bit uneasy or say anything other than (or the likes of) "Dear God."  I'm making that bold assumption because, after all, if you're here and reading this you must have some interest in cars and therefore you can see my connection. This is driving at its purest.  Just take notice of how much he works the wheel even when the car is going in a straight line. The amount of skill and absolute balls these men possessed blows my mind completely.  One might even say he is a master of sisu, a Finnish word which translates to "driving with guts." (more…)
---