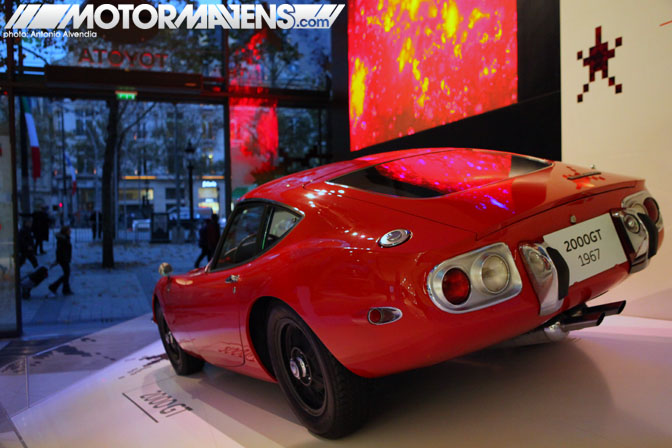 People from all over the world flock to Paris because it is well known as a city of love; a city of passion; a city of style and history.
Everyone who knows me personally knows that I have an enduring
love
and
passion
for the
style and history of fine Japanese automobiles
, especially those from a particular automaker -
Toyota
. As a driver, restorer, and collector of vintage Toyotas, I've owned something like 40 Toyota and Lexus vehicles in my lifetime, with tons and tons of rare parts and Toyota motorsports memorabilia in my private
Cipher Garage Collection
.
For those who also share the passion for Toyota automobiles,
Toyota Motor Europe
has graciously created a place for all of us to
rendezvous
.
Read more...
---
Seventeen years ago today, at the Autodromo Enzo e Dino Ferrari in Italy, the racing world lost the legendary F1 driver Ayrton Senna, who many racing fans consider to be the best Formula One driver of all time. The death of the three-time Formula One World Champion on May 1, 1994 occurred as a result of his car crashing into a concrete barrier while he was leading the 1994 San Marino Grand Prix.
Because of today's date, I felt it was appropriate to post the trailer to the Working Title Pictures documentary film, SENNA, which will be distributed by Universal Pictures and released in US theaters later this year. The documentary film was actually produced by passionate Brazilians (rightfully so), and was released as a test in Japan, before it went on to win at the Sundance Film Festival. (more…)
---