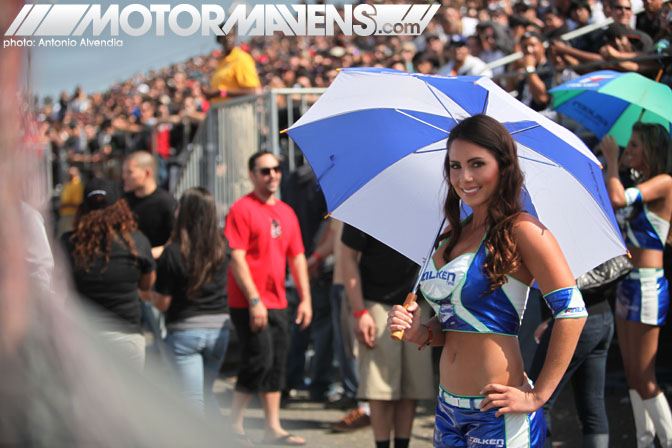 I know, everyone has been waiting to see our first installment of
Formula D Long Beach
pics. So have I! We just had to get some other deadlines out of the way before we could begin posting our images from this weekend's Formula Drift event on the Streets of Long Beach!
This past weekend was certainly an exciting one. I was excited to see all the new cars that were debuting at Long Beach, as well as seeing a lot of good friends from different parts of the world,
even if it would be only for a brief moment
. Unfortunately, when you're working at the event like I am, you're usually hustling about, going from one spot to the next, and you don't have as much time as you'd like to just chill and spend time with good friends. This event was
definitely
like that for me.
I was trying to juggle shooting photos for the website while overseeing the
Motor Mavens Crew
's event promotions efforts. Not an easy task! Also, on the Saturday of the event, I was asked to help out with the filming of
The Grid
, which is a UK-based motorsports television show that airs in 120 countries around the world! And... on top of
all that
, we debuted the new
MotorMavens X DSTROYR "Follow The Leader" shirt
at our booth, which was managed by super designer
Jon Chase
, the creative genius behind the brands
DSTROYR
and
Famous Stars and Straps
. I and the entire Motor Mavens Crew definitely had our hustle mode switched ON this weekend!
Read more...
---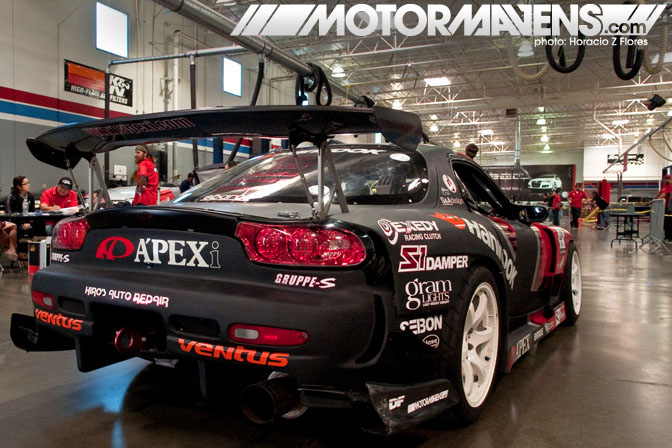 There sure were a lot of car events to hit up this weekend in Southern California, and the Formula D season hasn't even started yet. Man, it's going to be a super hectic year for sure. On Saturday morning, Formula Drift held their annual pre-season tech inspection at
Universal Technical Institute
in Rancho Cucamonga, CA. This tech inspection is open to the public, and it gives drifting fans an up close and personal glimpse at the cars that will be running in the series before the season starts.
For those who don't know, Universal Technical Institute is a mechanic's training school, located out in the IE (Inland Empire), right across the street from the old Falken Tire headquarters, and right next to Kumho on Sixth Street and Haven. I've had an increasingly extremely full personal calendar, filled with things I need to do and places I need to be... and this weekend was no different. As much as I wanted to, I couldn't even make it out to the tech day myself, so I am super appreciative that new MotorMavens contributors
Horacio Flores
and
Mike Kim
(no, not the Mike Kim from UrbanRacer) offered to go to UTI and see what was going on. Thanks a lot guys! Enough about these details though - let's have a look at the cars!
Read more...
---