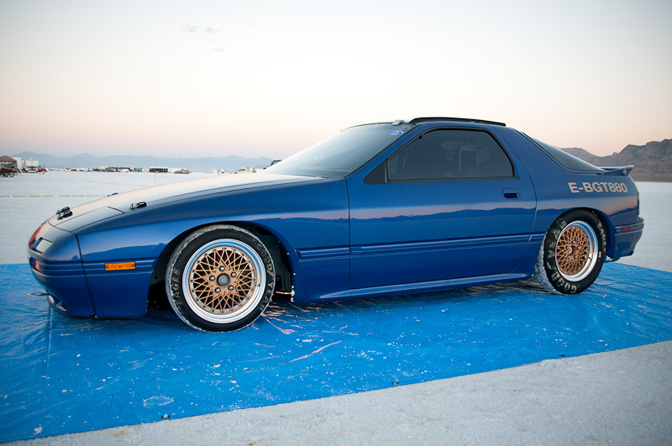 Speed Week 2010
, run by the
Southern California Timing Association (SCTA)
at the
Bonneville Salt Flats
has come and gone. It's more than a week later and I've still got Salt on my Suby (and my brain). For reals, I washed out more white stuff from under my bugeye WRX today. The Salt gets EVERYWHERE! I love it! Salt Fevaaaaaaa!
As I was snapping pics...photos (this is MotorMavens, these are photos!) of the activities, I was thinking about what I wanted to share with you guys on MotorMavens.com. There are TONS of things going on at the Bonneville Salt Flats! There were over 500 vehicle pre-entries at Speed Week 2010 - plus over 100 hot rods roaming the salt! Amazing! My hope is that I give you a flavor for what you'll experience WHEN (not if) you guys and gals attend your first Speed Week.
Read more...
---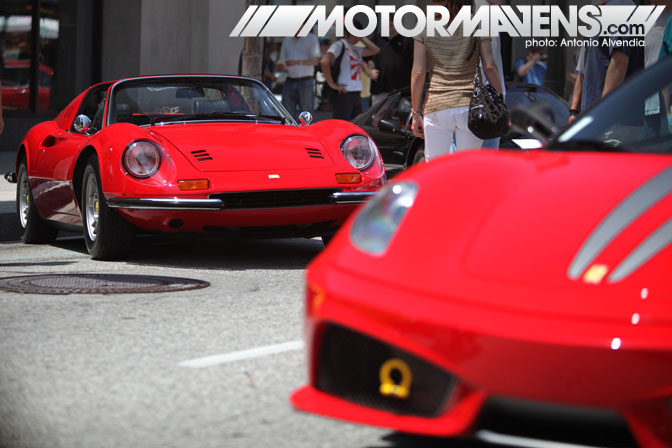 Last weekend, I made the trek out from my Orange County home to meet up with
Antonio Alvendia
at the
Concorso Ferrari
, where the streets of
Old Town Pasadena
were closed down and overrun by tons of gorgeous, shiny Ferraris as far as the eye could see.
We don't normally attend these types of events to shoot coverage for our website, but since this all happened right next to where Antonio lives, we figured we should check it out. Anyway, who wouldn't want to spend the day with tons of beautiful Italian cars? I was dumbfounded by how many gorgeous looking Ferraris turned up to fill up all of Pasadena's famous Colorado Boulevard.
Read more...
---