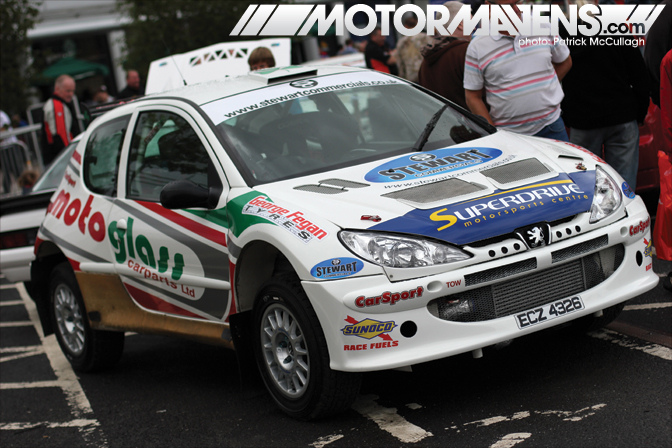 ReallyMeanSounds.com
(or
RMS
) is a local motoring forum here in
Northern Ireland
. The site was set up by
Andy Cooper
many moons ago to showcase ICE installations but, as the popularity of the forum grew, it became one of most popular motoring forums in Ireland. I have been a member since late
2006
when I was losing heart with my rallying exploits and RMS was just the fix I needed.
The site and its members have been very good to me in the last few years. I have made many great friends and have had very special times going to car shows and meet-ups. Now, in its tenth year,
Graham Curry
, who is the RMS resident photographer and a good friend of mine, decided that the milestone should be marked with a Birthday show. So, after months of planning, we found ourselves at
Junction 1
in
Antrim
- where all sorts of fun ensued!
Read more...
---
DRIFT SILVERSTONE 2008 HD from Clashproduction on Vimeo.
If you've had a hectic, mind-numbing, soul-searching day, I think this video from Clash Production might just help you to forget all of the "craptasticness" (my own word) of life. Give yourself a timeout and enjoy a few moments of pleasure.
Granted, it is old, and it has two of my favorite people in it: Nobushige Kumakubo and Kazuhiro Tanaka from Team Orange. Some great camera work inside and outside of the car, with a mellow song to bring it all home. Speaking of home, Clash Production says Silverstone is the "home" track for a lot of the UK-based drifters. It's a pretty sweet track to call home – especially when considering the F1 history there. It also happens to be one of my personal favorites. So sit back and watch some sick drifting and let the BS of the day go away.
Enjoy!
:: Travis Hodges
---