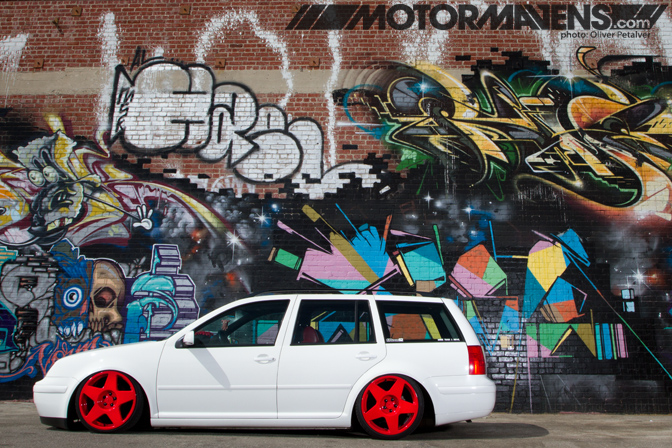 The first time I met
Matt Crooke
, co-owner of
Fifteen52
, was on a cold night in Upland, California. We were at a locally-famous restaurant called
The Hat
, which is known for their great pastrami sandwiches. However, I wasn't there for the beef. I was there for the weekly gathering of Volkswagens that come out in droves just to hang out and chit-chat about the trials and tribulations of owning and modding a Volkswagen. We quickly got acquainted and I soon found out what Fifteen52 really meant.
Read more...
---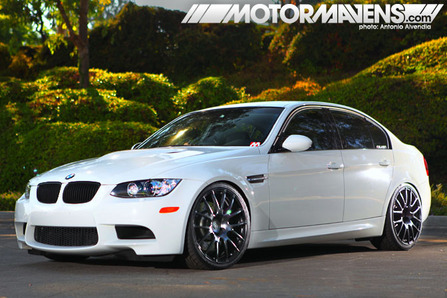 On the morning after the 2009 Formula D Finale, most of the people who were at Irwindale the night before were either still in bed resting from the exhausting event or packing their bags and heading back to the airport. While normal, smart people stayed in bed to
sleep in
that Sunday... I exchanged a volley of text messages with a hungover
Tyler McQuarrie
, who still had a pounding headache from all the alcohol pounding that took place at the "FD Official Hotel" the night before, as he and Forsberg and Hampshaa and everyone else in the lobby celebrated their Formula D wins from the night before. Right after I congratulated Tyler on reaching the podium, I assured him that I didn't give two sh!ts about his pounding headache... and he should drink some coffee because we had plans to shoot photos of his newly done up
E90 BMW M3
sedan! (LOL, I didn't really say that. He's super cool, and wouldn't flake anyway.) Cheerful despite his hangover, Tyler manned up and drove his car out to meet up with me and the MotorMavens Seattle fam at our meeting spot, which luckily wasn't too far from the hotel where he was staying.
I know what some readers may be thinking... this car looks super basic. It doesn't have a crazy aftermarket aero kit or anything... but I think that's one of the reasons why I was drawn to it when I first saw it. Although I'm huge fan of aggressive
BN Sports
or
Goodline
aero kits for cars used on the racetrack, I tend to prefer the understated cleanliness and class of OEM bodywork and "factory option" parts when it comes to daily driven street cars. Apparently, Tyler has the same opinion when it comes to daily driven cars, as his M3 looks clean, classy, basic, and understated... that is, until you hear the powerful rumble of his exhaust.
Read more...
---