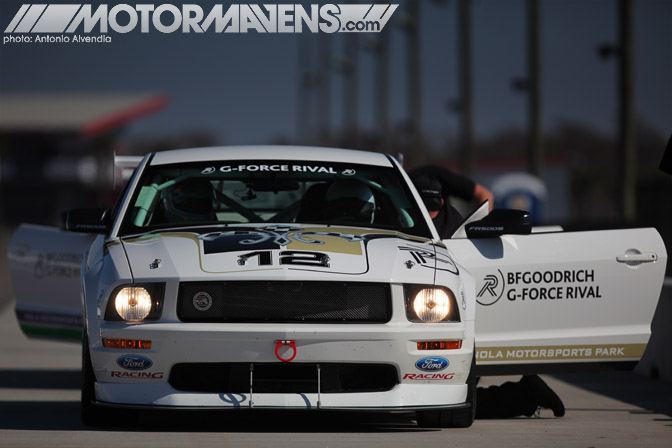 Michelin North America's
BFGoodrich
brand just recently unveiled the all new
BFG g-Force Rival
, an
ultra high performance
tire designed for drivers that want versatile tires for their high performance street cars; tires sticky enough to be used in autocross and track-day events, then driven home.
Last week, I was given the opportunity to test the new BFG Rival at
NOLA Motorsports Park
, and it delivered on every single one of its claims. The BFG Rival might even be the best new tire in the Tire Rack lineup for weekend autocrossers, road racers, and
midnight canyon runners
. However, before we jump to any conclusions, let's take a closer look at our experiences on the racetrack.
Read more...
---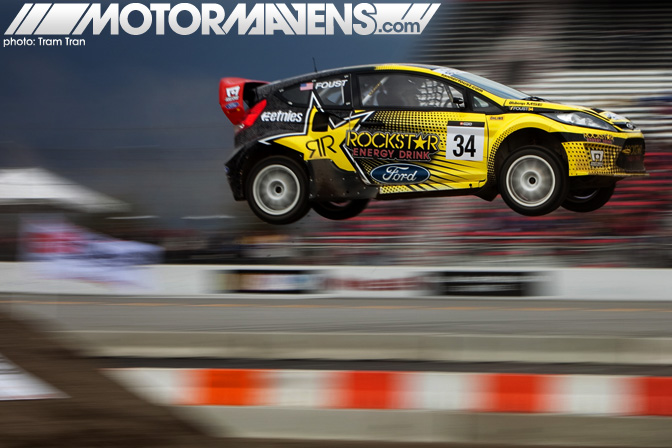 This past weekend's
Global Rallycross
event at
Irwindale Speedway
was definitely not what I expected. I mean, I've been to amateur rallycross events in the past... but this was just... different. To most people in the racing community, the term
rallycross
is what people use to describe an event that looks like an autocross event in the dirt. A rallycross normally takes place in a large dirt area, with marker cones denoting the course layout. The cars that normally participate in rallycross are the type of cars that you would see in an issue of
Grassroots Motorsports Magazine
- budget built, weekend racers built by everyday people like you and me.
Well, I suppose the Global Rallycross Championship is just like that - but replace the budget rallycars with fully-built factory-backed professional race cars with full welded rollcages, built engines, and top notch suspension and safety equipment. Also, replace the everyday-Joe shadetree mechanic type with professional drivers from the
X-Games
,
Formula Drift
,
Pike's Peak International Hillclimb
, and the
World Rally Championship (WRC)
. Oh yeah... and replace the dirt parking lot with a humongous man-made dirt course, complete with dirt ramp for catching some big air! This, my friends, is the Global Rallycross Championship. It sure as hell sounds exciting, doesn't it?!
Before you look at the rest of the photos, I really should mention that the Global Rallycross Championship at Irwindale was pretty much
the coolest event that nobody knew about
.
Read more...
---