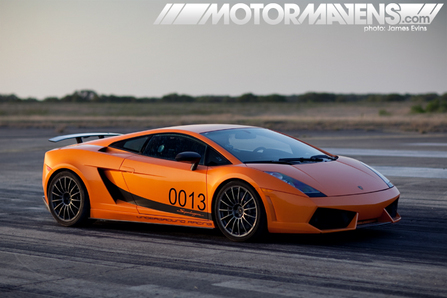 What's up, MotorMavens readers! Before I proceed with the coverage, I'll go ahead and introduce myself. My name is
James Evins
, and I'm a photographer from Houston, Texas. Like many of you, I've always been a big fan of MotorMavens. When Antonio first approached me about contributing to the site, I jumped at the opportunity. I'm definitely excited to give you guys an inside look at whats going on here in Texas!
This past weekend, I found myself waking up to my alarm at 4:00 AM. After hitting the snooze button about ten times, I finally woke up and dressed and packed my car. I departed before sunrise, making my way out to I-59 and heading South.
Three hours later, I found the "exit" I was looking for - a small, country road with a sign nearby reading, "Goliad Airport." I had arrived at
The Texas Mile
. As I entered the airport and made my way around the small, rundown control tower I saw the venue sprawled out before me – hundreds of trailers, campers, cars, and bikes spread out across a mile long strip of runway!
Read more...
---