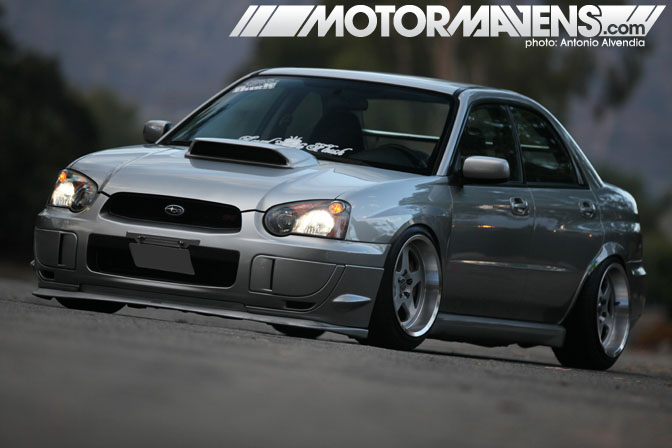 A few years ago, the term "royal flush" wouldn't make you immediately think of cars. Rather then picturing a car's wheel fitment and ride height, it was more associated with card games. However, with wheels right at the fenders, tires tucking underneath them, and frame rails sitting only a few inches above the tarmac, this
Subaru Impreza WRX STi
owned by
Austin Mardian
from the
Royal Flush Crew
really embodies what it means to have your car
sit flush
.
When Austin rolls out to car meets and shows, he and his friends from Royal Flush crew definitely roll deep, with more than enough slammed cars to back up the name. For those of you local to Southern California that have been to many of the larger car shows, you might have seen several of the Royal Flush "VIP" style cars. Whether it's a Lexus or Infiniti on air ride or Austin's STi, they mob out in big numbers to all of the events they go to. While some of the cars in the crew scream for attention, the clean subtle look to Austin's STi was actually what caught my eye when I saw his car for the first time.
Read more...
---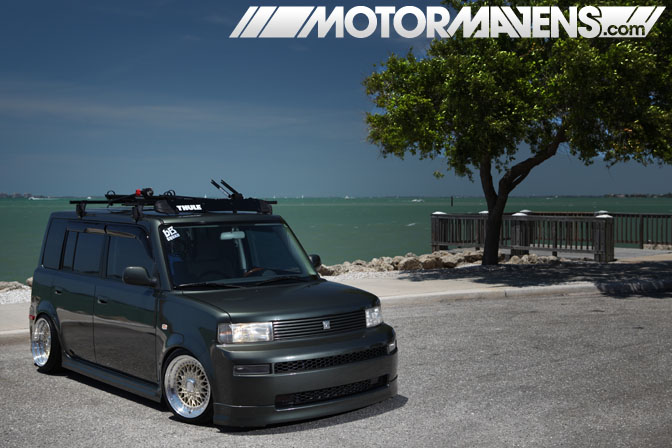 Looking through the terabytes of photos in our Motor Mavens photographic archive, we noticed these photos from our last trip to Florida sitting in a folder, never before published and never before seen on our site.
It was one of those perfect Florida days, with the tang of fresh salt water in the air and the sun seeming to just chill and hang out like an old friend – warm and breezy in a "no worries" sorta way. So, what does one do in Paradise? That's right... check out the cars. We were in Florida to attend the
Scion Exposed 6.0
event in Sarasota anyway, so we thought we'd do a little carspotting at the show. That's where we saw our favorite car at the show - this clean, minimalist, emerald gem, owned by
Nick Rico
of the
bB Squad
.
Read more...
---