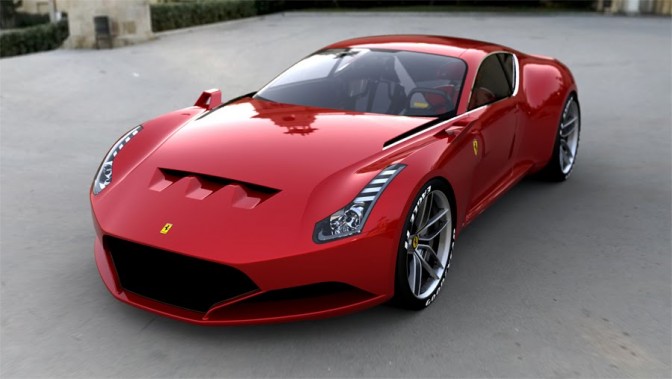 Getting a design off the drawing board and into development can be an arduous task in the best of times but, after
Ferrari
's release of the
599 GTO
, it may be quite some time before we see this beauty on the roads. So, if you're like me, you're asking "what has Ferrari planned for us in 2012 to replace the over-sized, grand tourer
612 Scaglietti
?" Berlin-based designer
Sasha Selipanov
, AKA "The Angry Car Designer", has conjured up one fantastic design possibility for Big Brother's replacement.
This killer
612 GTO
concept combines the sinuous lines of Ferrari's latest models with a nod to the famed
250 GTO
. Just try to remember that the pictures you are now salivating over...are just renderings. Sorry to burst any newbie bubbles but any exposure to the renderings and concept cars of this industry should leave us all with one clear message: this may very well be the most beautiful car never to be built. After all, there is more than a slight chance that this design won't make it past the design room. However, despite the unfortunate realities of auto design and manufacturing, Selipanov continues to design drop dead gorgeous super cars.
Read more...
---