---
---
---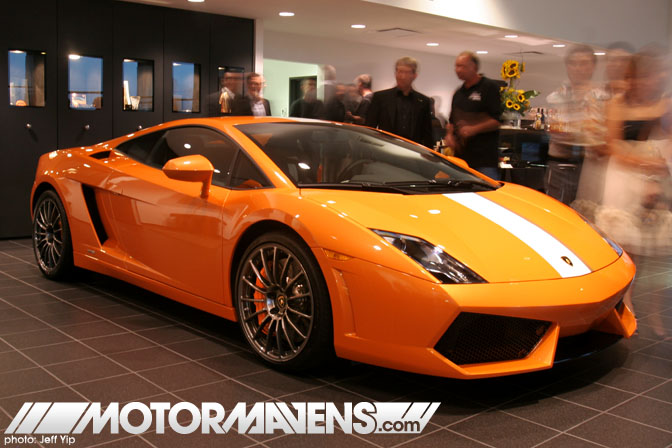 You don't have to have a Harvard MBA to realize that "
more"
is the four-letter word that drives the exotic supercar market.
More power. More speed. More sex appeal. More exclusivity. And, let's get real: when folks slide into the driver's seat of an exotic, many of them wind up needing more room -- for their egos.
So what's up with the latest-and-greatest Lamborghini Gallardo?
As its numeric designation indicates, the new 550-horsepower
LP 550-2 Valentino Balboni
gives up 10 ponies to the reigning mainstream model, the Gallardo LP 560-4. (Lucky you, if you're in a tax bracket where a $233,000 car is mainsteam.) The 550-2 takes a couple tenths longer to sprint from zero to 62 mph (3.9 seconds vs. 3.7). The Baboni Gallardo even comes up short in the top speed department: 199 mph vs. a hair under 202 for the 560-4.
If this all sounds, well,
backward
, no one at Lamborghini will argue with you. If fact Valentino Balboni himself is the first to agree, because the car that bears his name
is
about going back -- to basics. Basic, in this case, being rear-wheel-drive like the Countach and Miura.
Read more...
---