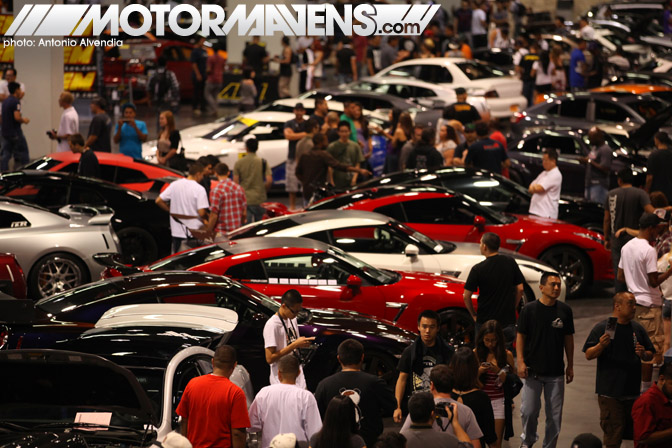 When it comes to automotive lifestyle, some people prefer hitting racetrack events, and some people prefer going to car shows. While the members of the MotorMavens crew definitely love going to the racetrack, we also realize that it's important to go to all kinds of indoor and outdoor car shows to promote our website to people that may not have seen it before.
When we were contacted by the organizers of the
Spocom Tour
to work with them as a promotional partner, we were definitely excited by the opportunities it would bring! Although the Southern California-based members of our MotorMavens Crew gained a little experience in throwing and promoting a big outdoor automotive event (
Mass Appeal
at Ken Block's Irwindale Gymkhana event), we had little to no experience in seeing what it's like to run a big indoor car show. We thought it would be extremely interesting to see the inner workings of a big car show series from people who had a track record of doing it, and so began the relationship between MotorMavens and Spocom.
The first thing we noticed about the Spocom Tour - it didn't feel like a normal car show from our standpoint! It felt like a big, fun party - a hype party that just happened to have a bunch of friends and cars crowded in between the vendor exhibits!
Read more...
---