COOL!!! Has anyone else noticed all the classic Toyotas used in the television commercial for the 2014 Toyota Corolla??? I got to see a sneak preview of this TV commercial a couple weeks ago when I was in San Diego for the 2014 Corolla's Official Media Preview and Test Drive, and I've been excited to share it ever since! I'm sneaky, so I even shot a few undercover "on the downlow" videos of Toyota's new TV commercial with my iPad Mini when they weren't looking – just so I could show my friends! (more…)
---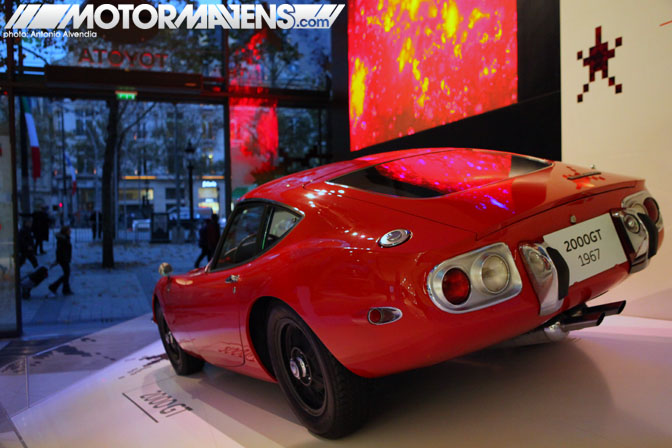 People from all over the world flock to Paris because it is well known as a city of love; a city of passion; a city of style and history.
Everyone who knows me personally knows that I have an enduring
love
and
passion
for the
style and history of fine Japanese automobiles
, especially those from a particular automaker -
Toyota
. As a driver, restorer, and collector of vintage Toyotas, I've owned something like 40 Toyota and Lexus vehicles in my lifetime, with tons and tons of rare parts and Toyota motorsports memorabilia in my private
Cipher Garage Collection
.
For those who also share the passion for Toyota automobiles,
Toyota Motor Europe
has graciously created a place for all of us to
rendezvous
.
Read more...
---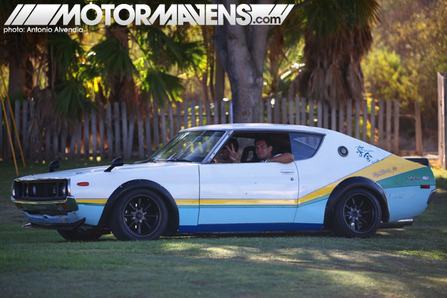 Cressidas and Levins and Sprinters and Skylines, oh my! I was just clearing out some images on my Mac and transferring them to one of my terabyte drives when I stumbled upon these images I shot at the
Japanese Classic Car Show
last month. Before I transfer them to the HD archive and forget all about them for another year or so, I thought I'd just share some more pics of these awesome Japanese nostalgic cars!
Read more...
---