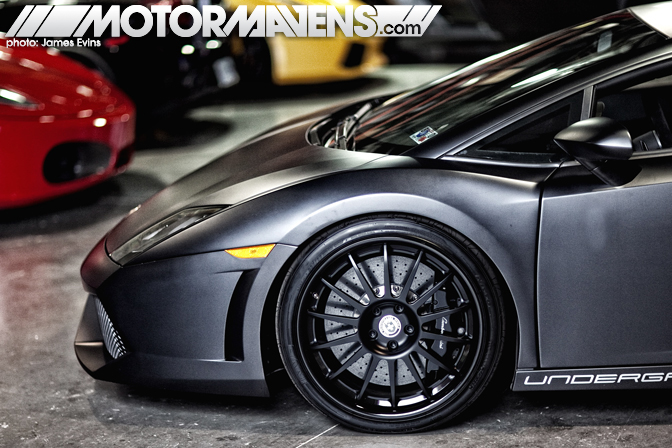 The name that
KC
and
Kevin Howeth
picked for their
werks
--
Underground Racing
– carries more than a whiff of irony today.
Like, how stealth can you be when two of the over-the-top, twin-turbo Lamborghini Gallardos you've built for your customers practically
own
the
Texas Mile
standing-mile shootout? (Longtime customer
Kyle Bennet
did 241 mph last summer and
Richard Holt's
lighter
Superleggera
killed the two-fifty mark this past March.)
While the West Coast members of our crew spent the weekend surrounded by Ferraris, MotorMavens sharpshooter
James Evins
and I visited Underground Racing's Charlotte, NC headquarters last week. Immediately catching James' eye was one of Underground's signature twin-turbo dishes: a
2007 Lamborghini Gallardo LP 560
that produces
1150 wheel horsepower
on 117-octane racing fuel and
850 wheel horsepower
on 93-octane pump gas! That's right, I said ONE THOUSAND ONE HUNDRED FIFTY horsepower.
Read more...
---