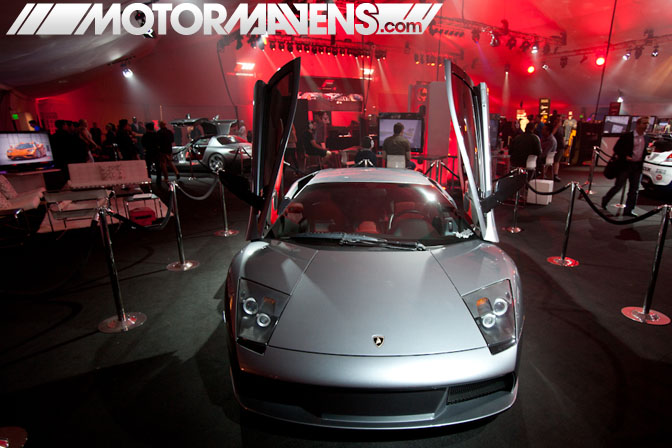 As some of the readers of this blog may (or may not) already know, I've been away from my Southern California hometown for the past few weeks. In fact, I'm still out of state, dealing with an illness in the family. Last week however, I was able to come back to LA for just a few days to pick up mail, pay bills, and pack some additional clothes for my extended stay with the family.
On one of the nights I was back in LA, I was lucky enough to attend the exclusive
Forza Motorsport 4
launch event/
E3 Expo afterparty
at the
LA Live Event Deck
in Downtown Los Angeles. Since my time in LA was so brief and packed with errands, I unfortunately didn't even have time to go to the E3 show itself, even though I had passes at the ready.
Even though I didn't make it to E3, I didn't feel too bad, because the Forza Motorsport 4 event had it all - hot cars, hot girls, catered Korean BBQ tacos and sliders from the Kogi BBQ truck,
an open bar
, an appearance from
The Stig
from the world renown BBC show
Top Gear
(or at least, a person dressed in the Stig's racing suit), special exclusive performances by legendary drummer
Travis Barker
from
Blink 182
and
Mixmaster Mike
from the
Beastie Boys
, and did I mention... an open bar?
Read more...
---