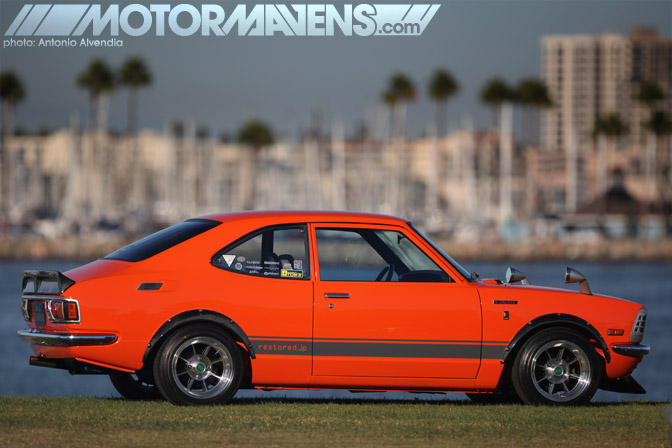 Every year, one of my favorite events to attend in Southern California is the annual
Japanese Classic Car Show
in Long Beach.
JCCS
is like a big reunion of old school friends, surrounded by the finest pre-1990s vehicles made in Japan. The water surrounding the iconic Queen Mary cruise ship and the Downtown Long Beach skyline is a perfect backdrop for Skylines, 510s, Zs, Celicas, Corollas, Starlets, Land Cruisers, RX7s, RX3s, Civics and all sorts of other interesting Japanese old school cars!
Read more...
---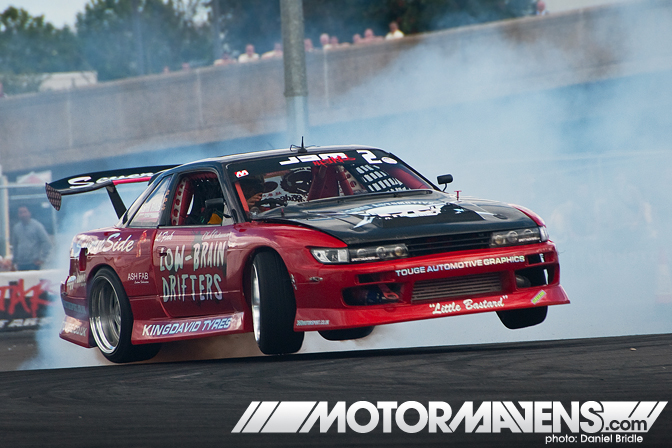 For the third year in a row
JDM Allstars
returned once again to the city of London in what can only be described as the landmark event of the series -
Wembley Stadium
. For reasons I'm not quite sure about, this years round was dubbed "THE BIG SMOKE." But over the weekend it became a very fitting title. In fact as I sit here writing this I'm still coughing and finding the remains of many deceased Federal, Nexen, Kuhmo, Neuton, and whatever other tyre brand you can think of, in my ears and nose.
Wembley is THE event to go to in the
JDM Allstars calendar. Drifters from all over Europe and even outside of Europe flock to Wembley to step up to the plate and show their talents in the competition. So bright and early (way too early) Saturday morning, I headed down into London to check out what was going on.
Usually I like to hang around the pits for a while to chat with drivers and friends, but with briefings to attend to and with the large amount of drivers competing, practice had to get underway pretty sharpish and I didn't want to miss out on any of the action. So I made a move out to the track and started shooting. So here are some photos from practice and qualifying!
Read more...
---
Let's kick off the week correctly, with this video of the Toyota Starlet Grand Cup, a one-make race consisting only of KP61 Starlets!!! I absolutely LOVE Starlets, so the images and sounds in this video are definitely soul stirring and inspiring to me. Can you imagine standing trackside at a circuit, watching a sea of TRD N2 fender wide bodied Starlets come over the crest and enter a turn, all together side by side?! Bad ass!!! One day, I will own a KP61 again.
I've owned two of them in the past, but they ended up getting sold because they weren't clean enough for what I wanted… I'm looking for one without rust! I'm always on the hunt for another Starlet for my collection. And videos like this remind me that I need to get back on track. The Starlet hunt continues! Long live the KP61!
:: Antonio Alvendia
---