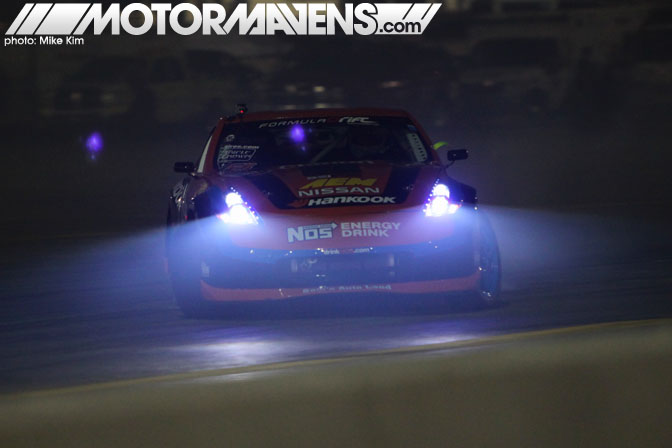 The MotorMavens Crew is once again back at the
Las Vegas Motor Speedway
for
Formula Drift After Dark
. For those of you that couldn't make it, consider yourself lucky that you don't have to deal with the searing desert heat. Luckily it's not as hot as it was last year, but we're still baking in the sun so we can bring you imagery of whats current in Formula Drift.
Read more...
---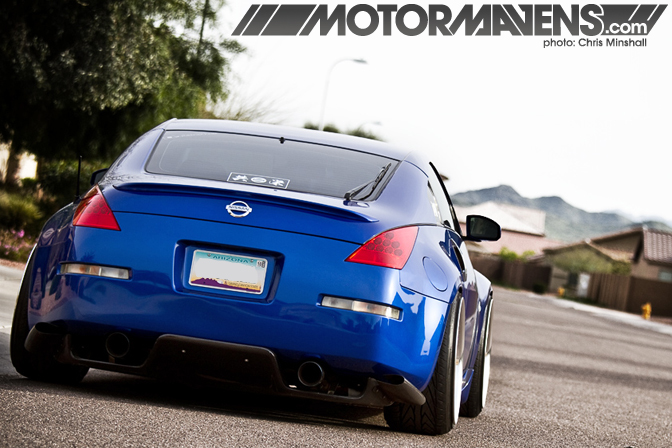 First, let me introduce myself since I am newcomer to the MotorMavens Crew. My name is
Chris Minshall
; I live in Phoenix, AZ and I've been a freelance photographer for about six years now - shooting mainly automotive and a little bit of model/portraiture here and there.
I have a long history in the import car scene which dates back to 1996 - I started out with a
B16A-swapped
1990 Civic DX
hatchback. I owned about seven Hondas before I moved on to Nissans - eventually taking a 1993 white
S13 240SX
hatchback from bone stock to an
SR20DET-swapped 385whp
beast sitting on
18x9.5 +12
and
18x10.5 +15
Takata green
Volk TE37
s with rolled/pulled stock fenders. Ever since then, I've been into the wheel fitment scene and carried over what I learned from my S13 to my current daily driver - the 350Z you see pictured here.
I have mad respect for all kinds of cars, including Hondas, Japanese classics, VIP-style, American muscle and anything with sick stance. I hope to bring a little something new to
MotorMavens
and expose some types of vehicles that haven't been fully showcased here yet as I uncover what AZ has to offer.
The style I was aiming for with my 2003
Z33 350Z
6MT Touring
model was inspired by my previously owned S13. After putting aggressive offsets on the 240, I was hooked. I knew that when it was time to step up with my Z, I would have to take it up a notch. My Z had several sets of wheels on it before I finally ended up with what you see in these pics. None of my previous wheels were nearly aggressive enough and thus began my quest for what I like to call "gangster wheel fitment."
Read more...
---