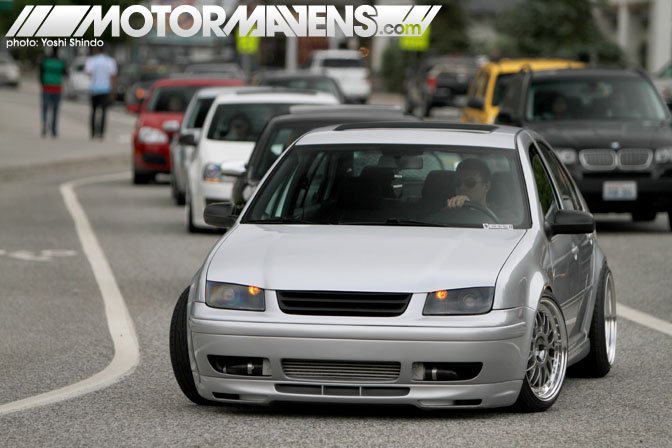 All my friends know that I stay up really late every day, so when I wake up early for an event, it's usually because I'm motivated to shoot a drift event or some kind of local Japanese car-based meet. However, waking up
just to go to a car cruise
is a completely new concept for me. I've heard about the
Leavenworth Euro Cruise
for few years now, and to be honest.. I never really cared to check it out until now! It's a good thing I stepped out of my shell though, because there were a lot of cool cars at the event that I probably wouldn't have ever seen if I didn't go!
It's true what they say - as we get older, things change, our minds open up, and sometimes... we realize what we been missing. This cruise from
Bellevue Community College
to the touristy city of
Leavenworth,
with a stop at Washington's famous
Steven's Pass
was definitely something I've been missing out on for a long time! I attended the cruise with our writer
Lucas Perez
and photo newcomer
Jeff Santiago,
and even though we rolled up with Lucas's
R32 Skyline
and Jeff's
Honda S2000
, mostly everyone seemed cool with our non-euro cars attending. Well, at least they didn't throw eggs at us or anything.
Read more...
---