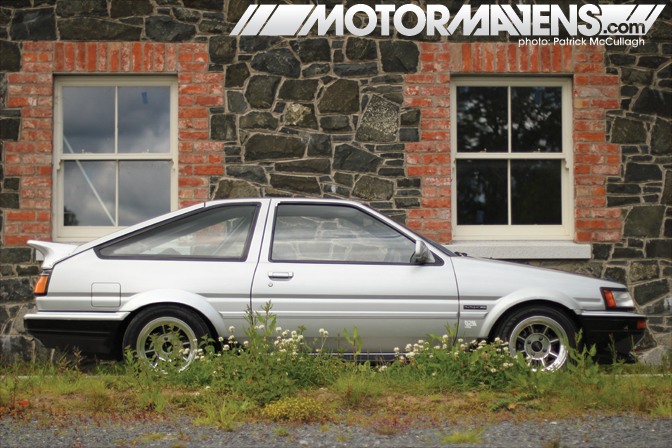 There is probably no better way to introduce myself to you guys than by sharing with you, on
86 Day
, a recent shoot I did of a friend's
Toyota AE86 Levin GTV
. As
Daniel Bridle
has shown you with the
Team Tekno
article, the AE86 is alive and well here in
Ireland
! Usually the AE86 comes in two different guises: the Japanese drift spec with drift body kits and crazy camber; and the UK spec with
Superlites
and
Cibie
spot lamps. However, there is another type that is rarely seen on these shores and that is - the grip spec AE86.
Read more...
---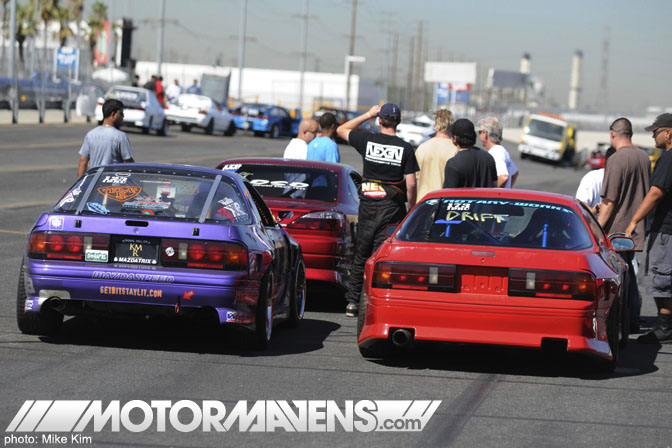 This weekend, the members of the
MotorMavens Crew
were straight up hustlin. (When are we
not
?) As a collective, we spread out to cover FIVE events in different geographic parts of the world. In Southern Cali, the first event we hit up was the
IDRC Finale
at
California Speedway
in Fontana, CA. We knew this weekend was going to be hot... real hot. At California Speedway, deep in the Inland Empire, the temperatures reached 107 degrees, but on the track it felt even hotter, with heat bouncing up off the tarmac, penetrating through sunblock and clothing to sizzle the skin of event goers. To be honest, hardly anyone from the MotorMavens collective was super excited to bake in the sun on Labor Day weekend. We wanted to chill out in the air conditioned comfort of our homes, or head to the beach to hang out and enjoy all the beautiful scenery of Southern Cali's last days of summer.
However, a couple weeks ago, we received a call from
DSPORT Magazine
's Marketing Director,
Tobin Honda
, asking for MotorMavens help in promoting the event, and we made a commitment. In the automotive aftermarket industry, there are often times when people make a lot of promises, but they don't have much follow through... Motor Mavens tries not to be like that. Since we're always out at events speaking to car owners and such, we made a concerted effort to promote the car show and the drag event, and we were extremely happy to see many of our good friends in attendance, showing their support!
Read more...
---