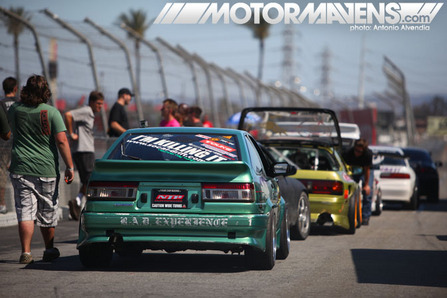 This has been an extremely busy weekend for the Motor Mavens crew in Southern Cali. Travis Hodges and I went out to bake in the sun at the IDRC Season Finale at Fontucky Dragway (aka Auto Club Dragway/California Speedway) all day Saturday. We'll show you some of what we captured at IDRC soon enough, but first I wanted to shine a light on a special event that took place today (Sunday) at Irwindale Speedway.
Even though I was still exhausted and burnt from our skin cancerous Saturday in Fontana, I somehow dragged myself out of bed and prepared my camera gear for yet another day at the track. While I found it extremely hard to pry myself from the ice cold air conditioning blasting throughout my house, I reminded myself that I made a commitment to show up. My friend
Luke Pakula
kept dropping me friendly reminders about the event the
Slide Assassins
guys were throwing at
Irwindale Speedway
, so I wanted to come through and show support of their event, on behalf of the Motor Mavens crew.
After all, the Motor Mavens movement is all about supporting grassroots drifting! Everyone on our team does their best to show how much we genuinely care about the scene by being out there as much as we possibly can. Actions speak louder than words, so hopefully people will notice that our site doesn't only cover the big events like Formula D and All Star Bash... Motor Mavens shows love by shining a light on some of the smaller events as well. And luckily for us, some of the grassroots drifters have been showing us love back!
We just can't tell you enough how much it means to us when we see people
showing their support of the site by rocking our stickers on their cars
, by
leaving comments on our blog posts
, by
reposting our links onto different forums
,
blogs
,
Facebook
and
Twitter
pages! It is especially means a lot to us when people voice their support when they see us at events. We love that people appreciate our site, because we put a whole lot of heart and hard work into it!
Read more...
---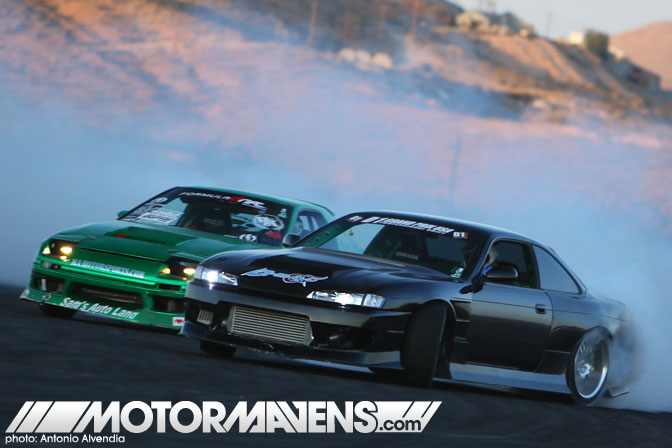 More All Star Bash!!! We love it, so Motor Mavens keeps it coming! Most of the people in the MotorMavens crew live in different states... but yesterday after everyone got off work, we were able to put our photos together and organize them!
So here you go... enjoy the photos!
Read more...
---