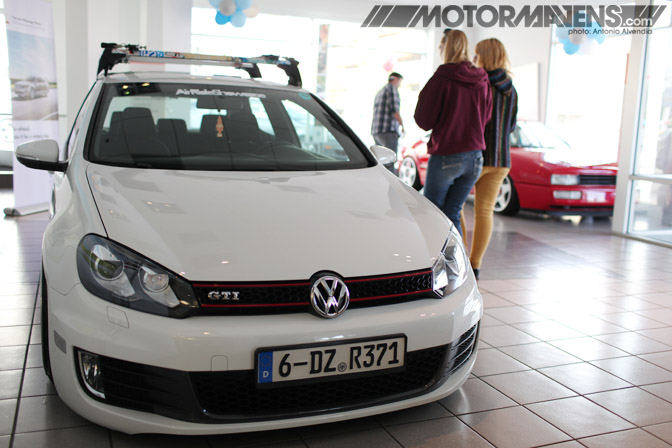 As most of our readers already know, my automotive background has been primarily focused around the culture of Japanese cars. I still remain a purist in this sense, but in the last few years, my automotive tastes have broadened. Ever since my first trip to Europe (something like five years ago), my interest in German cars has been steadily increasing. I never really paid attention to the Volkswagen brand because I've been a long time fan of rear wheel drive cars... but I immediately saw the light
the first time I drove a Volkswagen Golf R
.
My good friend
Mitch Sison
from
EcoShine Auto
called me up over the weekend and told me about this meet happening at
Volkswagen of Van Nuys
, organized by
Brandon Chasin
of
Wustefest
. I figured it would be a good opportunity to see some nice looking local Vee Dubs, so I grabbed my camera and my brand new
Canon EF 35mm 1.4L
lens and headed to the meet.
Read more...
---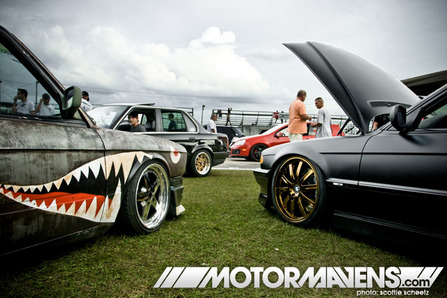 For my first post on MotorMavens, I hope I can entertain you. My name is Scottie Scheetz and I have only recently become a Florida resident. I grew up in Northern Virginia, just a few miles south of D.C. Cars have always been in my life, as I am one who only looks to shops for alignments and welding work (for now, but I will remedy that shortly). I frequently enjoy taking my car apart just to give me something to do when I am bored. One thing I am passionate about is drifting. I have been following it since 2000-2001, and I absolutely love how it has grown. Many late nights and exam study times were spent watching drift videos on any sites I can find.
That's enough about me... Let's talk about the car scene in Florida. Before moving here, I heard lots of talk about Florida having a terrible car scene. I must say, since I relocated to this amazingly warm state, I'd have to disagree with that completely. My view point has completely changed. There is quite a large scene for car enthusiasts that are into Hondas, VWs, Toyotas, Nissans, etc. There are car events every weekend, from huge blowouts to smaller 60 car beach meets. I legitimately mean every weekend something is going on.
Read more...
---