For the past ten years, I've been traveling to Japan to take photos and learn about the interesting car culture there. I've also traveled to places like Germany, the UK, Belgium, and Greece, but never once have I been to Spain... until now! Ah,
España
! In just a couple of hours, I'll be traveling there for the very first time, and I'm so excited!
Truth be told, I'm not heading there to attend a motorsports event or anything like that - I'm there on other business. However, by Facebook chatting with a fellow AE86er who hails from Madrid,
Jorge Azcoitia Moreno
, I learned about some of the exciting things that his hometown of Madrid has to offer. Aside from amazing
paella
at Casa Nemesio near Plaza de Castilla and
patatas bravas
from Las Bravas, I also learned about the local racetrack,
Circuito del Jarama
, and the
Jarama Vintage Car Festival
.
Read more...
---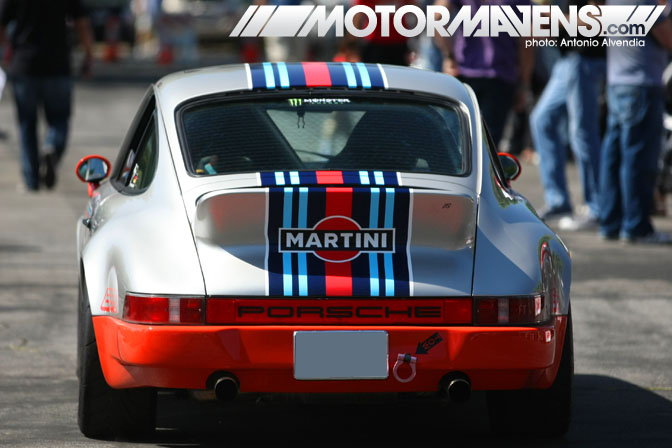 There really is nothing like a vintage
Porsche 911
. Ever since the first time I was able to actually see and
hear
an actual 1970s Porsche 911 race car running through
Nurburgring Nordschleife
on my first trip to Germany, I've been lusting after a 911 of my own. Shortly thereafter, I was given the opportunity to visit the Porsche test track in Leipzig, Germany, where I got the chance to get up close and personal with an authentic
1973 911 Carrera RS
, which was wheeled out from the Porsche Museum so I could take it out on the track! I really
need at least one
of these in my life.
Needless to say, I was beyond excited when I attended this gathering of Porsches in Woodland Hills, CA. There were several gorgeous cars from different model years in attendance, but none of the cars truly captured my attention like these retro race-themed 911s.
Read more...
---