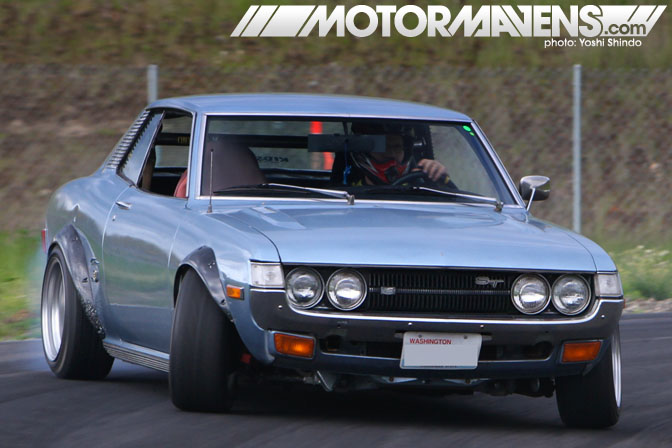 Last Saturday marked another successful event held at
Pacific Grand Prix
. It was a full event with not a spot left open on the roster for drivers - a roster which included two
Formula D
drivers who are currently in the top 10 in standings:
Justin "JTP" Pawlak
and newcomer
Walker Wilkerson
.
In addition to the great American pros in attendance, it was an international affair as well. The
Drift Union
drift team from Canada came down again to show us how to have fun with style in their textbook tandem sessions.
Large crowds of spectators arrived, filling the stands and lining the fences en masse to catch a view of the great driving presented that day.
NOS Energy Drink
and (for the first time)
Greg Young
from
Northwest Riders
clothing, set up shop to talk to people and to hand out prizes. If you missed it, don't feel too bad - here's the next best thing to being there!
Read more...
---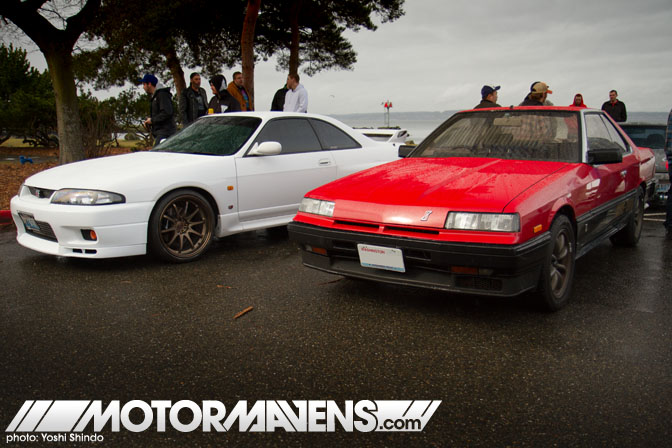 It's hit or miss, in
Seattle
, in the early Spring. Some days the sun is out and shining - some days, something resembling a monsoon could turn the parking lots into lakes. Even though it's only warmed up to nearly 55 degrees outside,
Seattle-ites
treat it like mid-Summer. That's what we are accustomed to here in the Northwest. Still, every year, toward the end of March, rain or shine, the
Northwest Nissans'
Golden Gardens Meet
is always a huge success.
This year, unfortunately, it was a bit wet with the sun only barely shining though the thin veil of overcast clouds later in the day. Weather aside, this year was just as packed as previous years with three main lots filling up. The parking overflowed along the street for at least a half mile. I could tell it was going to be a meet well worth checking out!
Read more...
---