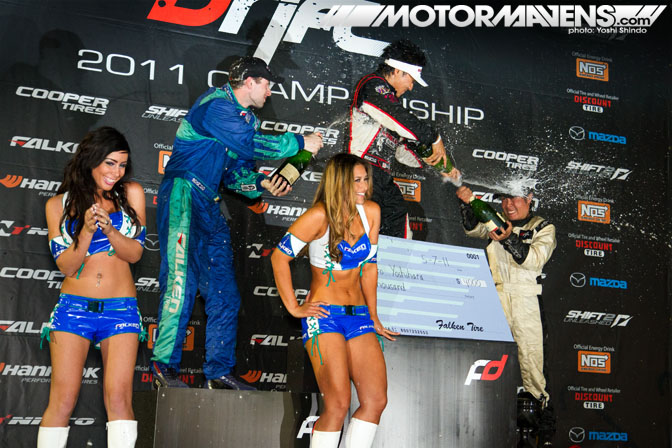 For the MotorMavens Crew, Round Two of the
2011 Formula Drift Championship
at
Road Atlanta
represented a lot of hard work, and about 6 or 7 total hours of sleep for the entire weekend. Since our Associate Editor
Jonathan
"J-Mac"
McWhorter
lives in the Atlanta area, he volunteered to be the team leader for the weekend, and coordinated everything for the out-of-state crew members that would be flying in for the event.
Some people may not realize this, but Road Atlanta is a very special place for the MotorMavens Crew. Anyone who knows MotorMavens co-founder
Andy Sapp
can tell you that he has a very fond place in his heart for Road Atlanta. Even though Andy coined the
now famous phrase
Keep Drifting Fun
, he has been drifting
competitively
at Formula D events in Atlanta ever since 2004 - the
very first event in the Formula Drift series
. Ever.
Read more...
Posted by: Antonio Alvendia | May 09, 2011 | Categories: Coverage | Tags: Andy Sapp, ASD, Bross Running Crazy, Dai Yoshihara, darren mcnamara, dennis mertzanis, Discount Tire, Discount Tire S13 Silvia, Drift Mechaniks, Falken, Formula Drift, Formula Drift 2011, Jarod DeAnda, Jonathan McWhorter, keep drifting fun, KW Suspension, Metalworks, Mike Kojima, Moto IQ, Nissan, Oliver Petalver, Pontiac Solstice, Retaks S13 Sileighty, Road Atlanta, S13, Saturn Sky, Scott Dodgion, SPD, Team Rowdy, toshiki yoshioka, Yoshi Shindo | 19 Comments »
---