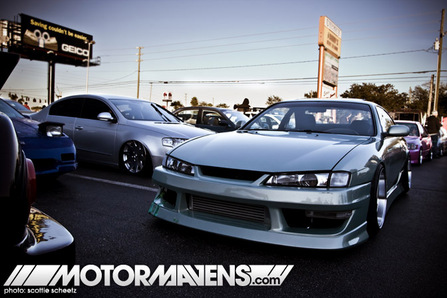 I made the short trek last weekend to the Winter Park section of Orlando. It was cold out by Florida standards, but was at least warmer than it had been the past two weeks. Last Sunday's event was the first of it's type (for this area) and the title stated it clearly.
Simply Clean
..... Proper stance, perfect wheel fitment, quality paint job.... Almost everything a car enthusiast should dream of! There were of course big horse power cars, so they filled in the missing link that we
gas mileage savvy
people left out. But lets think about this for a second.
One one-thousand...
Do you
really
need 500 horsepower when your car sits 1 inch off the ground and has a 95% chance of losing a bumper at every divot?
Well, I know I sure as hell do!
I can't think of anything better than the ability to yell louder than the passenger screaming in the seat next to you "SHUT UP! I F*CKING GOT THIS!" as you drive over your front lip, while laughing hysterically...
Read more...
---