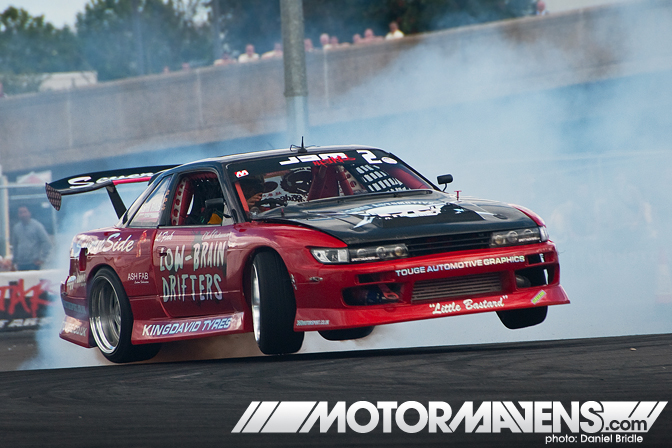 For the third year in a row
JDM Allstars
returned once again to the city of London in what can only be described as the landmark event of the series -
Wembley Stadium
. For reasons I'm not quite sure about, this years round was dubbed "THE BIG SMOKE." But over the weekend it became a very fitting title. In fact as I sit here writing this I'm still coughing and finding the remains of many deceased Federal, Nexen, Kuhmo, Neuton, and whatever other tyre brand you can think of, in my ears and nose.
Wembley is THE event to go to in the
JDM Allstars calendar. Drifters from all over Europe and even outside of Europe flock to Wembley to step up to the plate and show their talents in the competition. So bright and early (way too early) Saturday morning, I headed down into London to check out what was going on.
Usually I like to hang around the pits for a while to chat with drivers and friends, but with briefings to attend to and with the large amount of drivers competing, practice had to get underway pretty sharpish and I didn't want to miss out on any of the action. So I made a move out to the track and started shooting. So here are some photos from practice and qualifying!
Read more...
---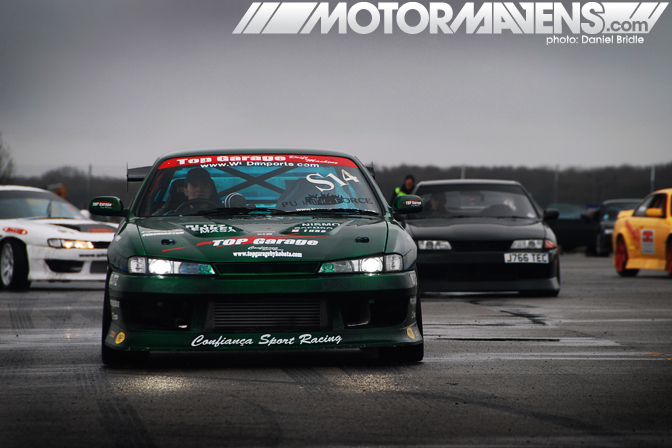 I think I can safely say it feels like the 2010 drift season has started, albeit in a typically British fashion, with plenty of rain and cups of tea.
While fellow
MotorMavens
crew members
Antonio Alvendia
and
Edward Uche
were out baking in the Californian sunshine at the
XDC
event in
Irwindale
, I was getting soaked to my skin in
Northamptonshire
,
England
, at the home of British Motorsport,
Silverstone Circuit.
Here,
JDM Allstars
were holding an invitation-only driver search day to give the selected drivers a shot at gaining a provisional entry to compete in this year's series. Also, with only 26 days to go until
JDM Allstars
takes over
Manchester City
for Round 1, it gave some of the current competitors in the series a chance to give their updated and freshly built cars a good shakedown!
Silverstone
has been a home for UK drifting since the early days.
The OPT Drift Club
used to hold practice days there and some of the old
UK D1
rounds were also held there. It was even the stage for the D1GP Exhibition Rounds (one in October 2005 and the other in 2006) when the Japanese came over to show us what it was all about - pushing our drivers to become even better. Since then it's been home to various drift championships such as the
European Drift Championship (EDC)
and the defunct,
D1GB
. Back in 2009, it was JDM Allstars' turn and there they hosted the final round of the series on the famous GP Circuit. This year
Silverstone
will play host to the final round yet again and it will be bigger and even better. I'm seriously looking forward to it - just as long as it's not raining!
Anyway, on to the Driver Search...
Read more...
---