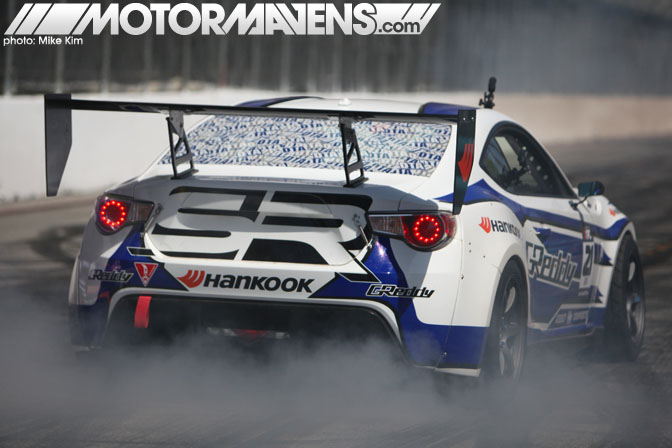 It's such a beautiful day here in Long Beach at the first round of the
2012 Formula Drift Championship
season! The sun is shining, with a cool ocean breeze blowing the clouds of tire smoke. The loud roar of race engines at full throttle somehow mixes harmoniously with the squealing sounds of tires being decimated on the pavement. Not a bad way to spend a Good Friday.
Read more...
---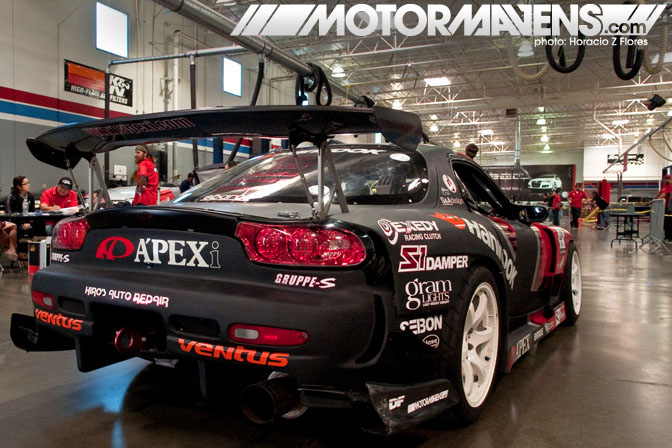 There sure were a lot of car events to hit up this weekend in Southern California, and the Formula D season hasn't even started yet. Man, it's going to be a super hectic year for sure. On Saturday morning, Formula Drift held their annual pre-season tech inspection at
Universal Technical Institute
in Rancho Cucamonga, CA. This tech inspection is open to the public, and it gives drifting fans an up close and personal glimpse at the cars that will be running in the series before the season starts.
For those who don't know, Universal Technical Institute is a mechanic's training school, located out in the IE (Inland Empire), right across the street from the old Falken Tire headquarters, and right next to Kumho on Sixth Street and Haven. I've had an increasingly extremely full personal calendar, filled with things I need to do and places I need to be... and this weekend was no different. As much as I wanted to, I couldn't even make it out to the tech day myself, so I am super appreciative that new MotorMavens contributors
Horacio Flores
and
Mike Kim
(no, not the Mike Kim from UrbanRacer) offered to go to UTI and see what was going on. Thanks a lot guys! Enough about these details though - let's have a look at the cars!
Read more...
---