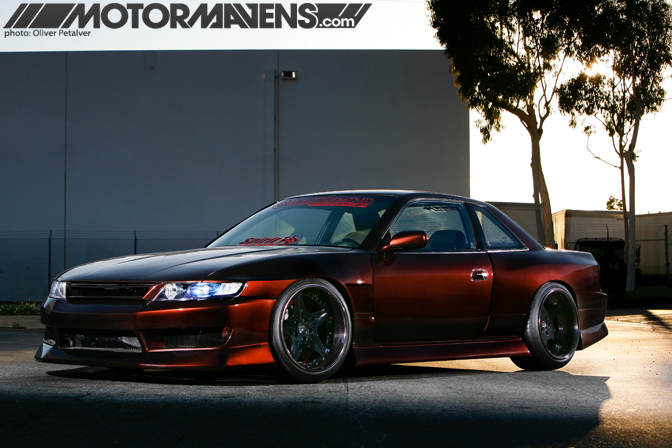 Seeing the MasterMind Odyvia for the first time at our
MotorMavens Mass Appeal Show
in
Irwindale, CA
was a mind-blowing experience. Hearing the car start up for the first time left my ears ringing for hours. However, rather than just telling tell you why I fell in love with this car, I thought I should tell you how this car came to life instead. Please fasten your seat belts, this ride is about to get CRAZY. You're probably asking yourself, what is an Odyvia? In case you didn't know, it's when you combine Honda Odyssey headlights with a 1991 Nissan 240SX (S13 Silvia) body. Hence, the name ODYVIA...I find it rather fitting for the car - the name sounds like it was plucked from an epic poem like
The Iliad.
The reason I felt so passionate about this particular car wasn't the one-off
Spirit Rei Japan
widebody kit, custom fabrication, custom interior, nor the
Z06 LS7
motor swap. It was because
it took incredible persistence and attention to detail
to accomplish - this project was riddled with issues that would make an average mechanic lose his mind.
Read more...
---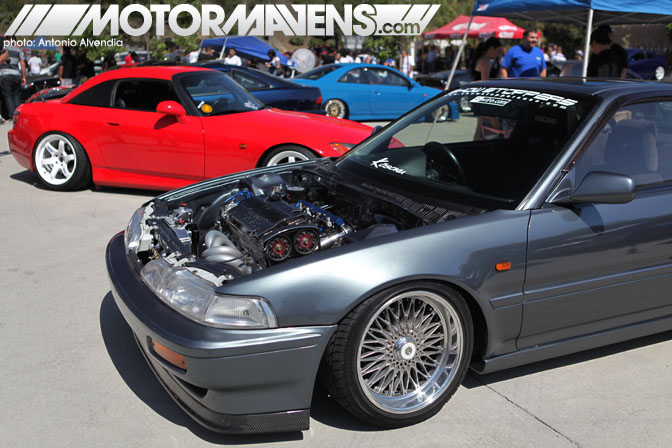 Yesterday, at
NWP4Life
's annual
Eibach Springs Honda Meet
, thousands of enthusiasts gathered to share the love of their favorite automaker. This event gets larger every year and always draws record crowds. The Eibach parking lot may only hold 600 or so cars, but the meet pretty much extends for a mile outside of it, where the cars are almost all exclusively Hondas! This is my fourth year attending this meet, and each year I am surprised by what I see. Many people choose the Eibach meet to "debut" something new on their car. I know people who have repainted their cars and changed up their entire car
just
for this meet. As with previous years, the cars and modifications range from
clean & simple
to
outrageous and just downright unnecessary
. By following the best cars from this meet, it is easy to spot what will be popular and "trendy" for the next couple of years.
Read more...
---