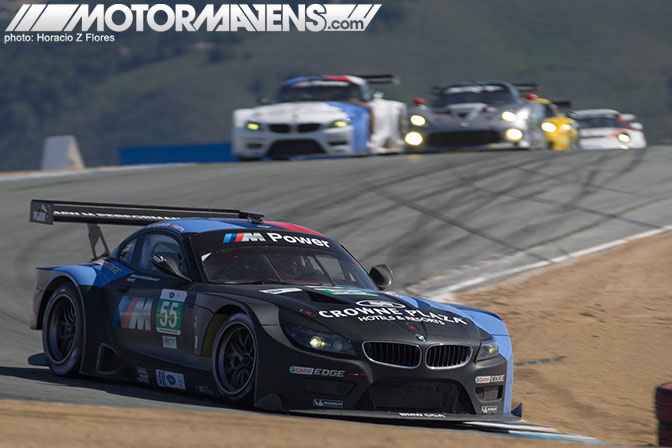 Racing today has become about
closeness
. Photo finishes, improved safety and lowered operating costs have made many sanctioning bodies look to
spec racing
, where all the cars are the same and the contest then becomes a
driver vs. driver
battle.
The major casualty in these forms of racing (ie: IndyCar, NASCAR, etc.) has been
truth in engineering
and innovation. There is not much you can do to innovate without breaking the rules - and being hung out to dry for it.
When the
American LeMans Series
(ALMS) came to the Monterey Coast at
Mazda Raceway Laguna Seca,
this theory was thrown to the dogs as multiple chassis, motor, and tire combinations had no hindrance on the level of competition. The four hour enduro proved to be an absolute slugfest. It looked far more like a
20 mile sprint
as it proved one of the most closely contested, nail biting, bump-and-rub fests of sports cars and prototypes lapping the twisty, hilly 2.238 mile circuit in 1:13.948 while making insane 10,000 rpm noises.
Read more...
---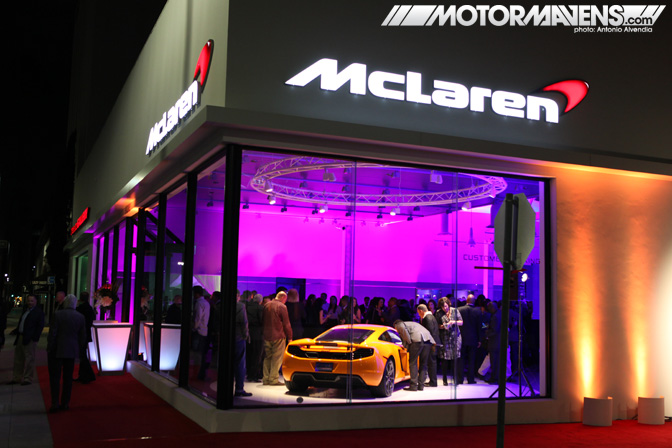 Just a typical weeknight in Los Angeles... I received an invite to a special party that
The McLaren Group
was throwing to celebrate the opening of their newest showroom.
McLaren Beverly Hills
is situated on some prime real estate; it's on Wilshire Blvd next to
The Auto Gallery
, only blocks away from the high end boutique shops on Rodeo Drive.
With red carpets and media walls lining the sidewalk leading up to the building, McLaren's newest supercar was undoubtedly the belle of the ball. Invited guests were given the chance to get up close and personal with the
592 brake horsepower
McLaren MP4-12C
; a car that
just about anyone
can drive home at the bargain price of $229,999.
Read more...
---