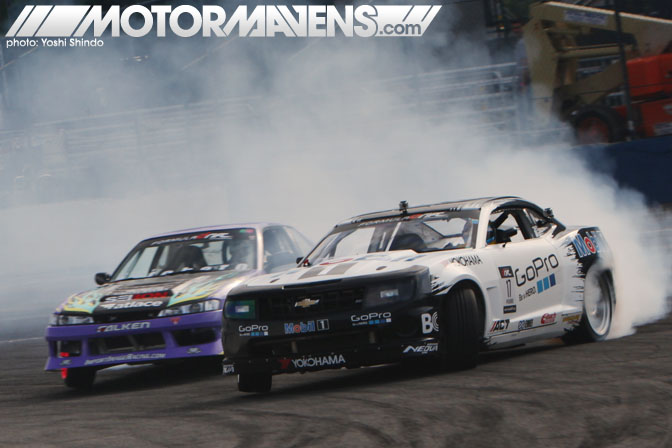 Formula Drift
Round 5 at
Evergreen Speedway
has to be one of my favorite events all year (albeit, I'm biased as a Seattle local)! Not only is it my home town, but this race track has one of the biggest bankings in the series - and just like
Irwindale Speedway
, there's not much room for error. Everyone in the Northwest drifting community has witnessed a lot of crashes at Evergreen Speedway in Monroe WA throughout the years, and with something like 56 drivers registered for this event, we are sure to get one hell of a show this year!
Read more...
---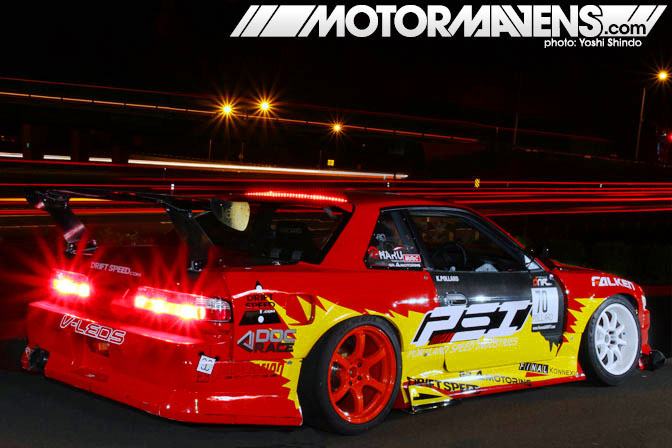 During the 2010 Formula Drift Pro-Am Nationals, up and coming drifter
Kyle Pollard
from Portland, Oregon earned his Formula D license behind the wheel of a white
F20C-powered
AE86 Levin
- in tandem with guys like Pat Cyr and Walker Wilkerson. Since then, he has opted to build a car that is fully Formula D legal and more easily competitive. Because of all the aftermarket support available, he chose an S13 Silvia... of course!
Read more...
---
One of the advantages to building your race car at Portland Speed Industries is their ability to hook you up in ways you wouldn't think possible – how about getting you a 40 acre parking lot, a pro driver and an entire fabrication/tuning staff on hand to help refine your skills and car set-up? (more…)
---