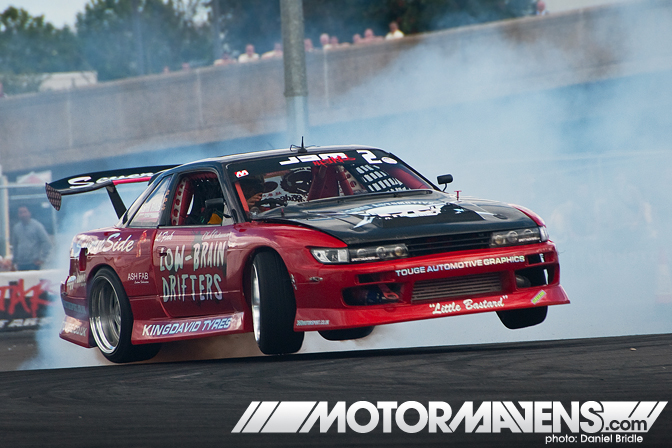 For the third year in a row
JDM Allstars
returned once again to the city of London in what can only be described as the landmark event of the series -
Wembley Stadium
. For reasons I'm not quite sure about, this years round was dubbed "THE BIG SMOKE." But over the weekend it became a very fitting title. In fact as I sit here writing this I'm still coughing and finding the remains of many deceased Federal, Nexen, Kuhmo, Neuton, and whatever other tyre brand you can think of, in my ears and nose.
Wembley is THE event to go to in the
JDM Allstars calendar. Drifters from all over Europe and even outside of Europe flock to Wembley to step up to the plate and show their talents in the competition. So bright and early (way too early) Saturday morning, I headed down into London to check out what was going on.
Usually I like to hang around the pits for a while to chat with drivers and friends, but with briefings to attend to and with the large amount of drivers competing, practice had to get underway pretty sharpish and I didn't want to miss out on any of the action. So I made a move out to the track and started shooting. So here are some photos from practice and qualifying!
Read more...
---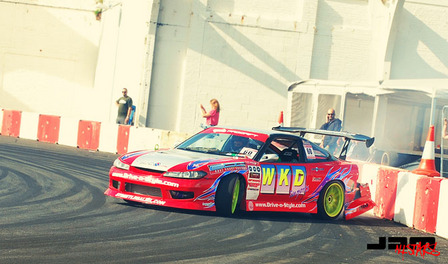 Following up with our video of the JDM Allstars event in the UK, our first bit of coverage comes from a really great photographer... Daniel Bridle. When we were first introduced to Dan, we were stoked to have contributions from a local UK photographer. We were sure he was probably a good guy and a good photographer, but we didn't expect him to be friggin' 17 years old! That's awesome! This is his first posting with us, but we're already looking forward to seeing more photos from him!
:::::::::::::::::::::::::::::::::::::::::::::::::::: My name is Daniel Bridle, I'm 17 at the end of this month, and I've been taking photos since my grandfather gave me an old film camera when I was a little kid.
Read more...
---